About Bournemouth
Bournemouth is a large coastal resort town on the south coast of England directly to the east of the Jurassic Coast, a 96-mile (155 km) World Heritage Site.[1] According to the 2011 census, the town has a population of 183,491 making it the largest settlement in Dorset. With Poole to the west and Christchurch in the east, Bournemouth forms the South East Dorset conurbation, which has a total population of over 465,000.
The town centre has notable Victorian architecture and the 202-foot (62 m) spire of St Peter's Church, one of three Grade 1 listed churches in the borough, is a local landmark. Bournemouth's location has made it a popular destination for tourists, attracting over five million visitors annually with its beaches and popular nightlife. The town is also a regional centre of business, home of the Bournemouth International Centre or BIC, and a financial sector that is worth more than £1,000 million in gross value added.
Premier Inn Hotel Bournemouth Central. You'll be just a few short steps to the sea front, with a seven-mile stretch of award-winning beaches. You won't be stretched for things to do; with business and leisure facilities all around you. Dig the sounds at a show at the Bournemouth Pavilion. Or dig for fossils along the Jurassic Coast. Go cycling through the New Forest, or go green in the Botanic Gardens. There are pubs, clubs, bars and restaurants aplenty, but if you've not had your fill, mouth-watering food awaits you back at the hotel, not to mention deliciously comfy beds.
Jobseeker Information
Jobseekers that we attract can include anyone from school leavers, graduates, people who have been made redundant and those who are just generally unemployed and looking to get back into work. They will be from the ages of 16-65.
Size of Stand
The stand itself is 2m x 1m and there is plenty of room behind and to the sides to put any pop-up banners you may want to use, power will be provided on the day, and there's plenty of space in front of the stand to talk too all the candidates on the day.
Number of staff needed
You can bring as many staff members as you want to man your stand. The majority of companies in the past have brought 2-3 people.
How we promote this event
Social media campaigns on Facebook and Twitter.
Local Job Centre Plus engagement.
Promoted through local colleges and universities.
Promoted to local job clubs.
Any additional extras e.g. press releases, radio interviews, posters and flyers in libraries, councils etc.
Sectors/Industries that attend
Businesses that attend are from a variation of sectors. Sectors can include those from sales, retail, healthcare, engineering, manufacturing, apprenticeships, education, fostering, security, finance, training, and so on.
How to set up your stand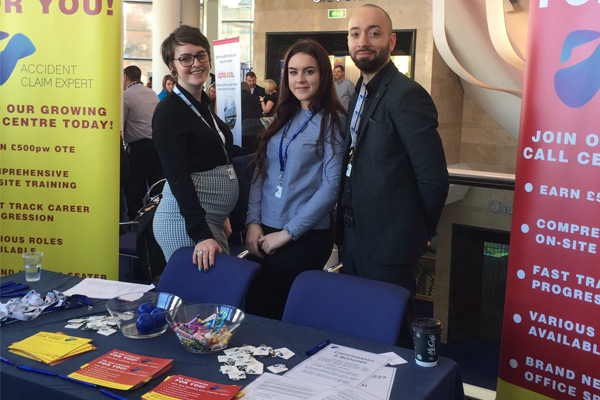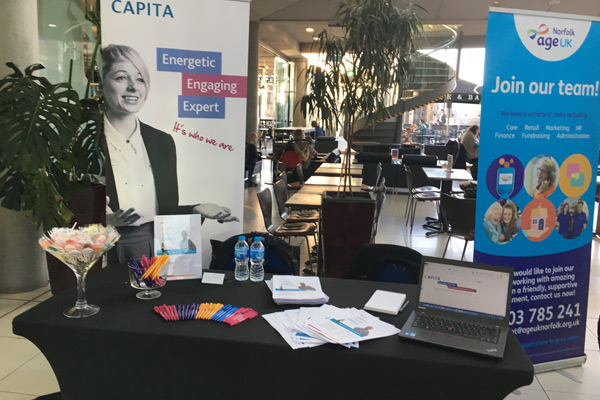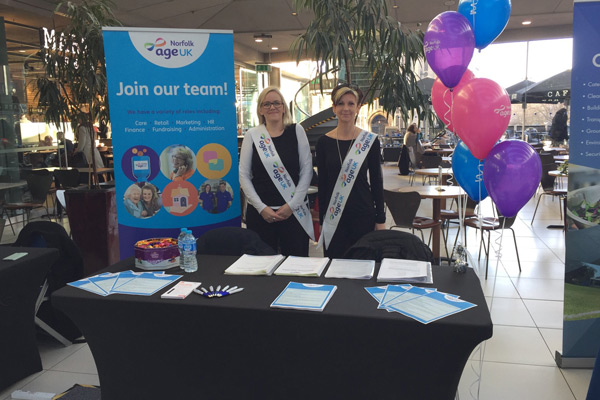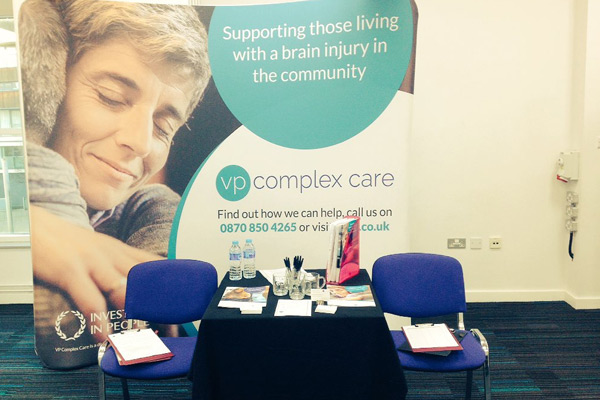 Previous Bournemouth Events
Bournemouth Jobs Fair - 30th June 2017

Bournemouth Jobs Fair - 25th October 2017