About Exeter
Exeter was the most south-westerly Roman fortified settlement in Britain, although there is evidence a Cornish tribe existed in Exeter before the Roman invasion. Exeter became a religious centre during the Middle Ages and into the Tudor times: Exeter Cathedral, founded in the mid 11th century, became Anglican during the 16th-century English Reformation. During the late 19th century, Exeter became an affluent centre for the wool trade, although by the First World War the city was in decline. After the Second World War, much of the city centre was rebuilt and is now considered to be a centre for modern business and tourism in Devon and Cornwall.
Exeter Corn Exchange is the business and entertainment venue in the city centre with a full varied entertainment programme. You can also hire the venue for events & conferences. Located right in the city centre, and near the local car parks.
Jobseeker Information
Jobseekers that we attract can include anyone from school leavers, graduates, people who have been made redundant and those who are just generally unemployed and looking to get back into work. They will be from the ages of 16-65.
Size of Stand
The stand itself is 2m x 1m and there is plenty of room behind and to the sides to put any pop-up banners you may want to use, power will be provided on the day, and there's plenty of space in front of the stand to talk too all the candidates on the day.
Number of staff needed
You can bring as many staff members as you want to man your stand. The majority of companies in the past have brought 2-3 people.
How we promote this event
Social media campaigns on Facebook and Twitter.
Local Job Centre Plus engagement.
Promoted through local colleges and universities.
Promoted to local job clubs.
Any additional extras e.g. press releases, radio interviews, posters and flyers in libraries, councils etc.
Sectors/Industries that attend
Businesses that attend are from a variation of sectors. Sectors can include those from sales, retail, healthcare, engineering, manufacturing, apprenticeships, education, fostering, security, finance, training, and so on.
How to set up your stand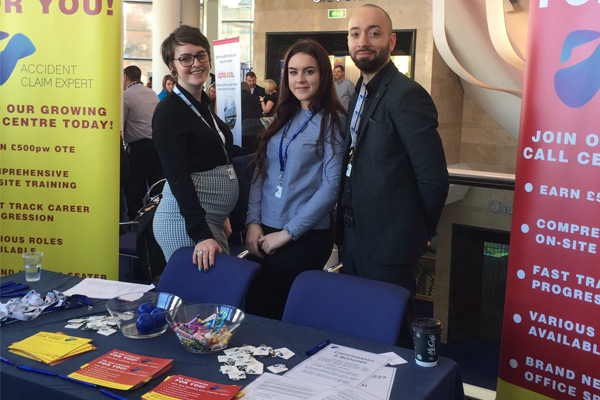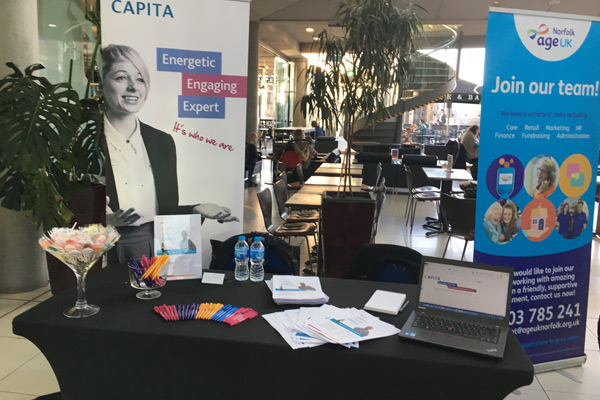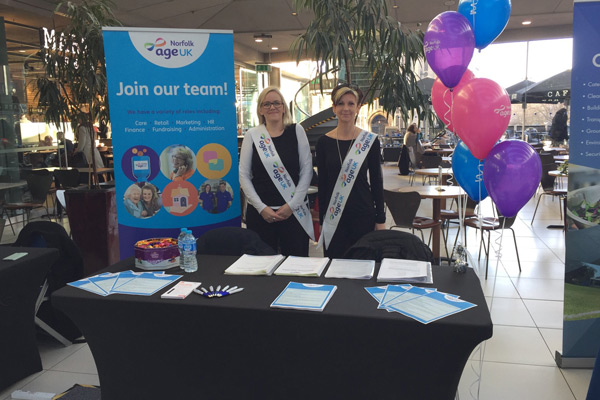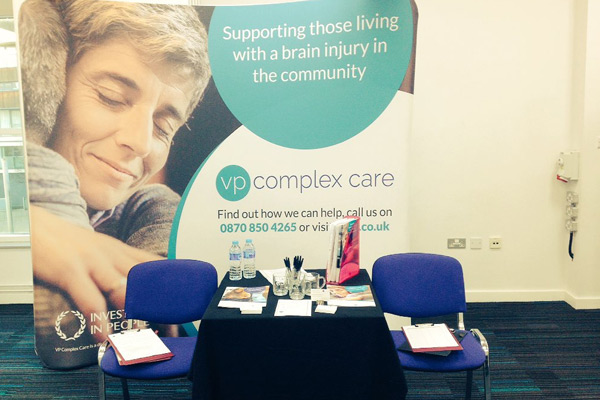 Previous Exeter Events
Exeter Jobs Fair - 12th October 2017