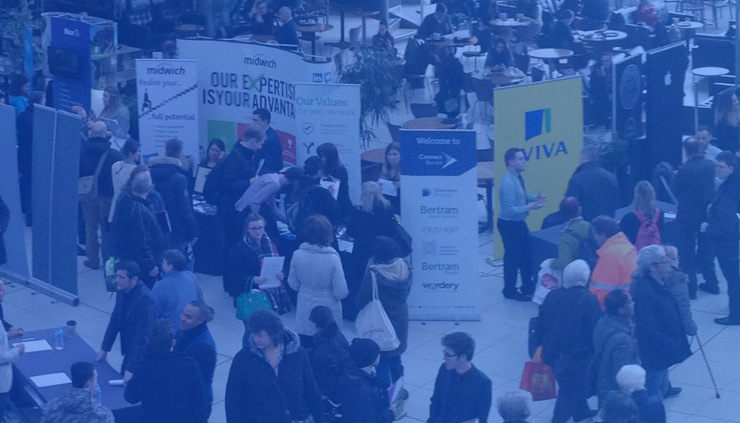 Location
Gloucester
Venue Address
Gloucester Guildhall, 23 Eastgate St, Gloucester, GL1 1NS
Time
10am - 1pm
*90% of our exhibitors from our Gloucester Job Fairs would recommend us
About Gloucester Jobs Fair
The Gloucester Jobs Fair is centrally located at The Gloucester Guildhall, 23 Eastgate St, Gloucester, GL1 1NS
We typically see an exhibitor turnout of 15 – 25 companies, with an average footfall of 300 – 500 candidates on the day.
We attract candidates ages 16-65 and can include anyone from school leavers, graduates, people who have been made redundant, people looking for a career change and those who are just generally unemployed and looking to get back into work.
This Jobs Fair runs from 10am – 1pm.
The Gloucester Jobs Fair is open to all sectors/industries.
What our clients are saying
Why should you attend?
Face-to-face recruitment
Cost effective recruitment
Brand your company locally
Dedicated customer service
Multiple locations across the UK
Engage in 'mini' interviews on the day
Collect CVs
Great networking opportunities
Client Testimonials
Great Opportunity to contact candidates directly. Well organised." Betfred, 01/03/2017.
"Good candidates and a good amount of them! Good central location." TSB, 01/03/2017.
"Good variety of skillsets and interest from prospective candidates." Home Bargains, 01/03/2017.
"The event went very smoothly and it was easy to attend and set up. Great turnout." National Star, 01/03/2017.
Interested in attending the Gloucester Jobs Fair?