About Hull
Kingston upon Hull  usually abbreviated to Hull, is a city and unitary authority in the East Riding of Yorkshire, England.[2] It lies upon the River Hull at its confluence with the Humber estuary, 25 miles (40 km) inland from the North Sea,[2] with a population of 260,200 (mid-2016 est.).
The town of Hull was founded late in the 12th century. The monks of Meaux Abbey needed a port where the wool from their estates could be exported. They chose a place at the confluence of the rivers Hull and Humber to build a quay.
Hull City Hall is a civic building located in Kingston upon Hull, East Riding of Yorkshire, England.
The City Hall does not perform an administrative function for Hull's council, as this is based in the Guildhall.
It is a Grade II* listed building, built in Baroque Revival style by Hull's City architect Joseph Hirst 1903–09, restored c. 1950 following war damage, and altered in 1986 and 1989.
Jobseeker Information
Jobseekers that we attract can include anyone from school leavers, graduates, people who have been made redundant and those who are just generally unemployed and looking to get back into work. They will be from the ages of 16-65.
Size of Stand
The stand itself is 2m x 1m and there is plenty of room behind and to the sides to put any pop-up banners you may want to use, power will be provided on the day, and there's plenty of space in front of the stand to talk too all the candidates on the day.
Number of staff needed
You can bring as many staff members as you want to man your stand. The majority of companies in the past have brought 2-3 people.
How we promote this event
Social media campaigns on Facebook and Twitter.
Press adverts in the Hull Daily Mail.
Local Job Centre Plus engagement.
Local Seetec and People Plus offices promoting.
Promoted through local colleges and universities.
Promoted to local job clubs.
Any additional extras e.g. press releases, radio interviews, posters and flyers in libraries, councils etc.
Sectors/Industries that attend
Businesses that attend are from a variation of sectors. Sectors can include those from sales, retail, healthcare, engineering, manufacturing, apprenticeships, education, fostering, security, finance, training, and so on.
How to set up your stand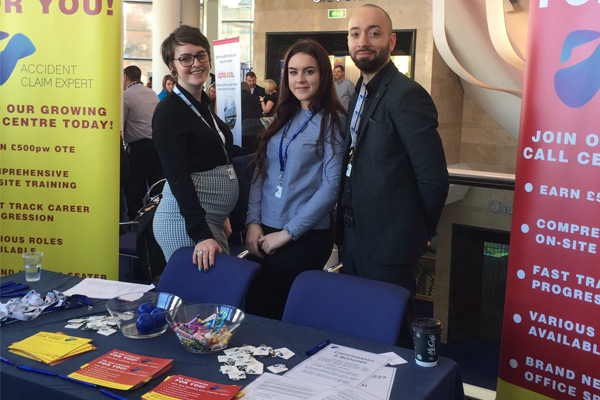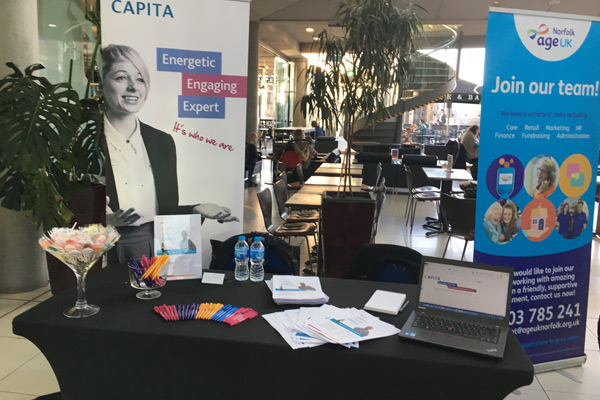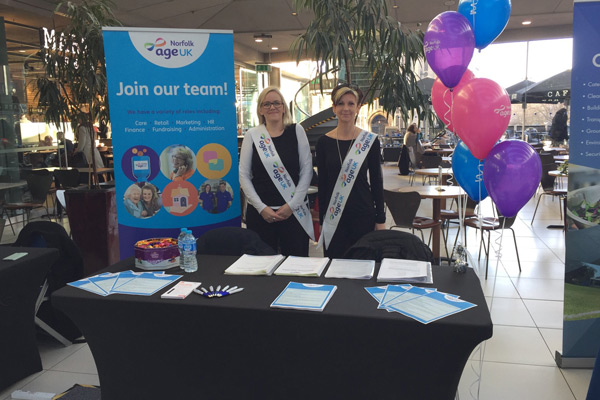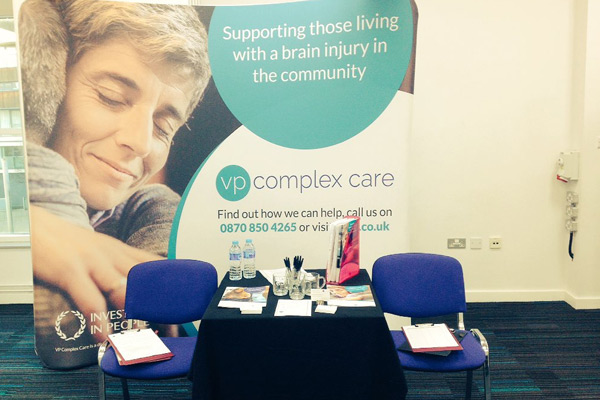 Testimonials from
previous Hull customers
"Large volume of candidates, met some who were really passionate about the sector." Avocet Trust, 31/05/2017.
"Very well advertised, it was really busy!" Westwood Care Group, 31/05/2017.
"I have had a lot of genuine enquiries today, it was very good." East Riding College, 31/05/2017.
"A nice location for the event and it was busy!" HCUK Training, 31/05/2017.
"Been an excellent event, good turnout of people and well organised by the Job Fair Staff." Payment Sense, 31/05/2017.
"Excellent location, very busy. We managed to find lots of candidates for our roles." Principal Resourcing, 31/05/2017.
Previous Hull Events
Hull Jobs Fair - 31st May 2017

Hull Jobs Fair - 30th August 2017

Hull Jobs Fair - 1st November 2017
Some previous clients of Hull