About Ipswich
Ipswich is the county town of Suffolk, England, located on the estuary of the River Orwell, about 60 miles (97 km) north east of London. The town has been continuously occupied since the Saxon period, and its port has been one of England's most important for the whole of its history.
Ipswich is a non-metropolitan district. The urban development of Ipswich overspills the borough boundaries significantly, with 75% of the town's population living within the borough at the time of the 2011 Census, when it was the fourth-largest urban area in the United Kingdom's East of England region, and the 42nd largest urban area in England and Wales.
Ipswich Town Hall England was constructed in 1878 at a cost of £16,000 and opened by Mr John Patterson Cobbold, the mayor of Ipswich at the time. The Town Hall and the adjoining Corn Exchange was created in a typical, grand Victorian architecture style. It was designed by the Lincoln firm of architects Bellamy and Hardy. The Town Hall and Corn Exchange now consist of 2 art galleries as well as a theatre.[1] The venue has also hosted the political debate program Question Time.
Jobseeker Information
Jobseekers that we attract can include anyone from school leavers, graduates, people who have been made redundant and those who are just generally unemployed and looking to get back into work. They will be from the ages of 16-65.
Size of Stand
The stand itself is 2m x 1m and there is plenty of room behind and to the sides to put any pop-up banners you may want to use, power will be provided on the day, and there's plenty of space in front of the stand to talk too all the candidates on the day.
Number of staff needed
You can bring as many staff members as you want to man your stand. The majority of companies in the past have brought 2-3 people.
How we promote this event
Social media campaigns on Facebook and Twitter.
Press adverts in the East Anglian Daily Times
Local Job Centre Plus engagement.
Local Seetec and People Plus offices promoting.
Promoted through local colleges and universities.
Promoted to local job clubs.
Any additional extras e.g. press releases, radio interviews, posters and flyers in libraries, councils etc.
Sectors/Industries that attend
Businesses that attend are from a variation of sectors. Sectors can include those from sales, retail, healthcare, engineering, manufacturing, apprenticeships, education, fostering, security, finance, training, and so on.
How to set up your stand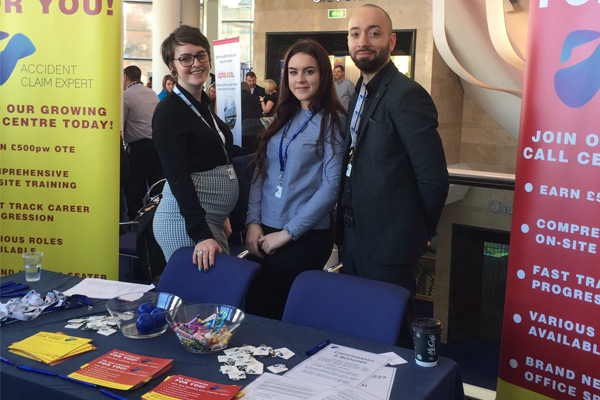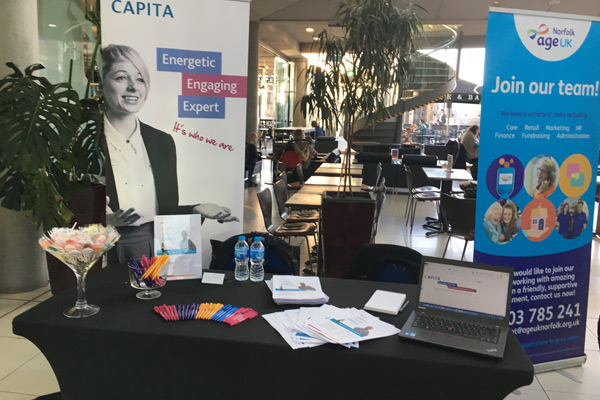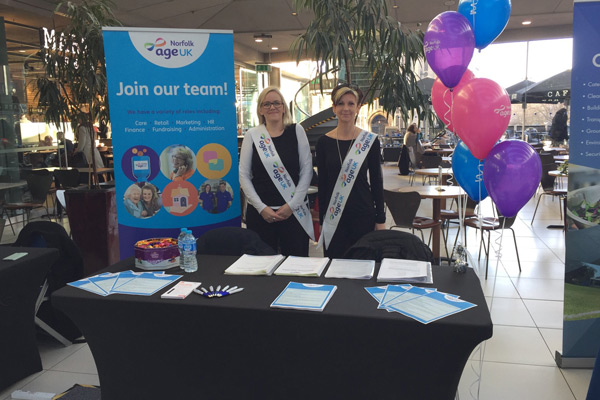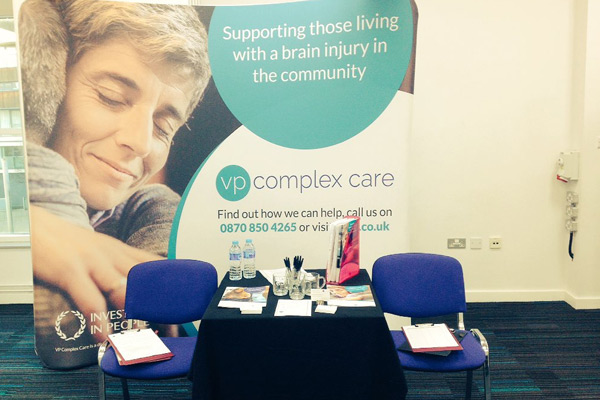 Testimonials from
previous Ipswich customers
"Well organised, helpful staff and a good footfall of jobseekers". Clece Care, 29/03/2017.
"Well advertised with a good turnout. We will recruit a few from today so it was definitely worthwhile!" KFC, 29/03/2017.
"Very busy today, we got a lot of interest". Colchester Institute, 29/03/2017.
"Very accommodating, we have had success and it's good to get our name out there". Midwich, 29/03/2017.
"This was our first experience today and would definitely consider using you again for the future". Gallagher Bassett, 29/03/2017.
"There was a wide variety of backgrounds and skill sets on show today. The staff were also very helpful". Orwell Housing Association, 29/03/2017.
Previous Ipswich Events
Ipswich Jobs Fair - 29th March 2017

Ipswich Jobs Fair - 21st July 2017

Ipswich Jobs Fair - 11th October 2017
Some previous clients of Ipswich