About Leeds
Leeds is a city in West Yorkshire, England. Historically in Yorkshire's West Riding, the history of Leeds can be traced to the 5th century, when the name referred to a wooded area of the Kingdom of Elmet. The name has been applied to many administrative entities over the centuries. 
After London, Leeds is the largest legal and financial centre in the UK,[4][14] and in 2011 its financial and insurance services industry was worth £2.1 billion.[4][15] with more than 30 national and international banks located in the city.[14] Leeds is also the UK's third largest manufacturing centre with around 1,800 firms and 39,000 employees, Leeds manufacturing firms account for 8.8% of total employment in the city. The largest sub-sectors are engineering, printing and publishing, food and drink, chemicals and medical technology.
Contemporary comfort and historic elegance blend seamlessly at Leeds Marriott Hotel. You'll find us right in the heart of the city centre, moments from celebrated attractions, including the Royal Armouries Museum and more. Each of our hotel rooms is brimming with thoughtful amenities including a well-lit workspace, Wi-Fi and plush bedding, while our elegant Executive rooms provide complimentary access to the exclusive Executive Lounge. Our tranquil Leisure Club boasts the largest indoor swimming pool in Leeds, as well as a sauna, a steam room and a well-equipped gym. Treat yourself to terrific steakhouse dining at Cast Iron Bar & Grill or exceptional Indian cuisine at AM Kitchen & Bar. Choose our hotel for your next meeting or social event in central Leeds; we provide 17 versatile venues, as well as delicious catering. And explore the area with ease; our hotel is moments from First Direct Arena, the University of Leeds and many other attractions. We know you're going to love your stay at Leeds Marriott Hotel.
Jobseeker Information
Jobseekers that we attract can include anyone from school leavers, graduates, people who have been made redundant and those who are just generally unemployed and looking to get back into work. They will be from the ages of 16-65.
Size of Stand
The stand itself is 2m x 1m and there is plenty of room behind and to the sides to put any pop-up banners you may want to use, power will be provided on the day, and there's plenty of space in front of the stand to talk too all the candidates on the day.
Number of staff needed
You can bring as many staff members as you want to man your stand. The majority of companies in the past have brought 2-3 people.
How we promote this event
Social media campaigns on Facebook and Twitter.
Local Job Centre Plus engagement.
Local Seetec and People Plus offices promoting.
Promoted in the Crossgates Shopping Centre.
Promoted through local colleges and universities.
Promoted to local job clubs.
Any additional extras e.g. press releases, radio interviews, posters and flyers in libraries, councils etc.
Sectors/Industries that attend
Businesses that attend are from a variation of sectors. Sectors can include those from sales, retail, healthcare, engineering, manufacturing, apprenticeships, education, fostering, security, finance, training, and so on.
How to set up your stand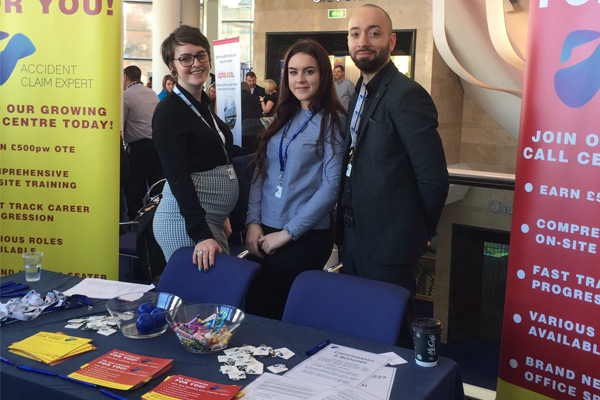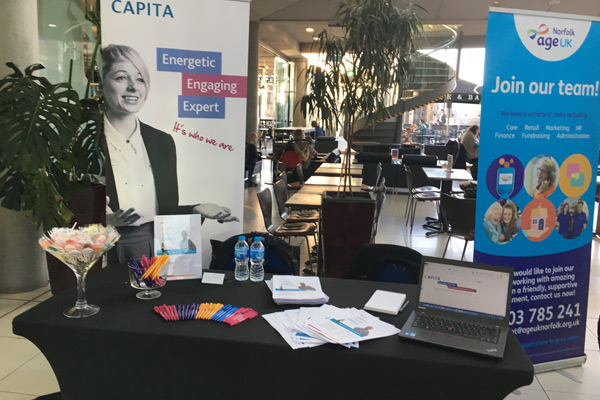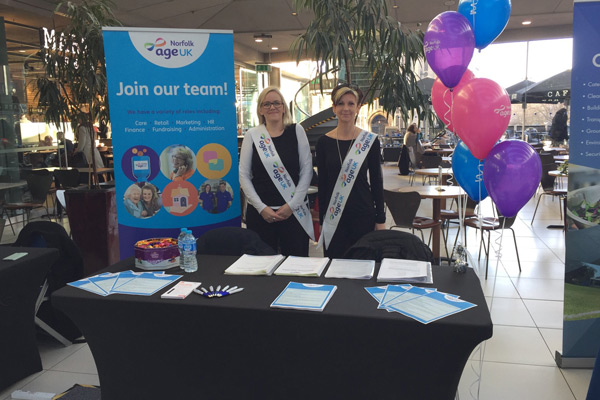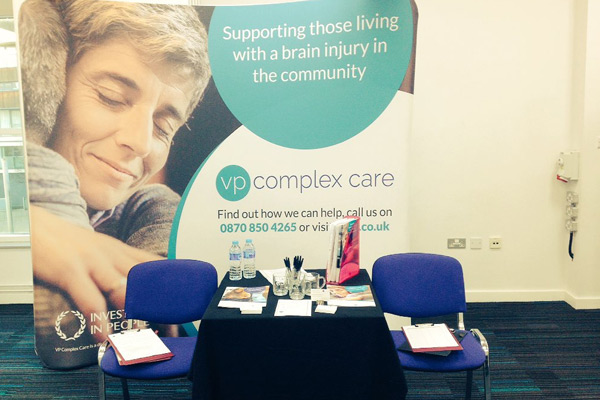 Testimonials from
previous Leeds customers
"Good networking venue, with good attraction". HSBC, 19/05/2017
"All information before the fair was communicated brilliantly and we're happy with the interest we received from potential candidates". TPP UK, 19/05/2017.
"Very organised, good set-up and friendly helpful staff". Five Rivers, 19/05/2017.
"Good set-up, helpful staff and it was busy!" Betfred, 19/05/2017
"Successful day. A lot of candidates and professional networking opportunity." Options Group, 19/05/2017
"A fantastic day, thank you." Taylor CVs, 19/05/2017.
Previous Leeds Events
Leeds Jobs Fair - 19th May 2017

Leeds Jobs Fair - 29th September 2017
Some previous clients of Leeds