About Northampton
Northampton is the county town of Northamptonshire in the East Midlands of England. It lies on the River Nene, about 67 miles (108 km) north-west of London and 50 miles (80 km) south-east of Birmingham. One of the largest towns in the UK,[1] Northampton had a population of 212,100 in the 2011.
Northampton Guildhall is a building which stands on St Giles' Square in Northampton, England.
It was built to the design of Edward William Godwin,[1] begun when he was only 28, between 1861 and 1864, in neo-gothic style. As well as housing Northampton Borough Council, it is also used for a variety of civic purposes, such as weddings or civil partnerships. Historically the building had a court, now used as a meeting room known as the court room and prison cells in the basement. 
Jobseeker Information
Jobseekers that we attract can include anyone from school leavers, graduates, people who have been made redundant and those who are just generally unemployed and looking to get back into work. They will be from the ages of 16-65.
Size of Stand
The stand itself is 2m x 1m and there is plenty of room behind and to the sides to put any pop-up banners you may want to use, power will be provided on the day, and there's plenty of space in front of the stand to talk too all the candidates on the day.
Number of staff needed
You can bring as many staff members as you want to man your stand. The majority of companies in the past have brought 2-3 people.
How we promote this event
Social media campaigns on Facebook and Twitter.
Local Job Centre Plus engagement.
Local Seetec and People Plus offices promoting.
Promoted through local colleges and universities.
Promoted to local job clubs.
Any additional extras e.g. press releases, radio interviews, posters and flyers in libraries, councils etc.
Sectors/Industries that attend
Businesses that attend are from a variation of sectors. Sectors can include those from sales, retail, healthcare, engineering, manufacturing, apprenticeships, education, fostering, security, finance, training, and so on.
How to set up your stand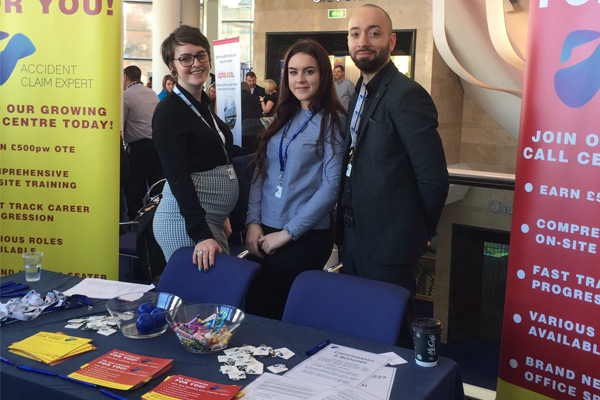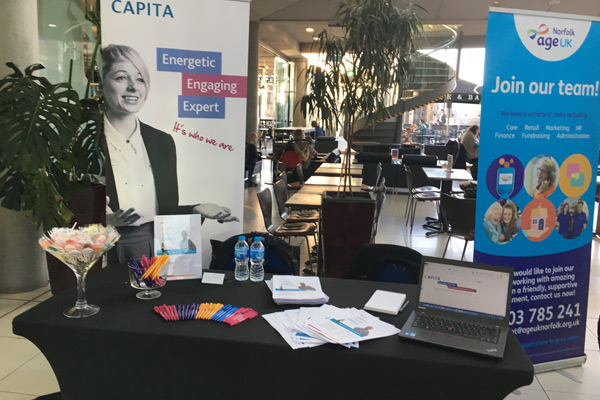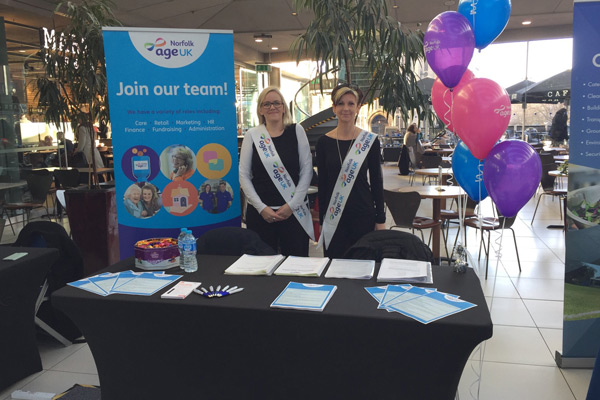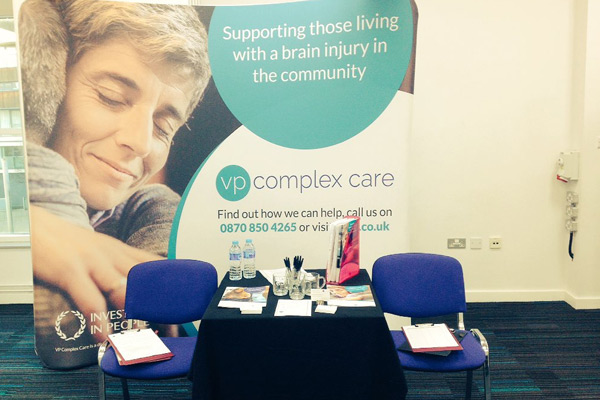 Testimonials from
previous Northampton customers
"The footfall today was excellent. There was a real buzz." People Plus, 01/03/2017.
"The fair has been very well supported with good footfall." Five River, 01/03/2017.
"Lots of candidates with relevant skills." Cabot Financial, 01/03/2017.
This has been a great way to promote our company and meet prospectiver employees." Recol Ltd, 01/03/2017.
First time doing a Jobs Fair and this has been a great experience, we would definitely recommend you!" SD Taylor, 01/03/2017.
Good availability and ease of booking for venues across the UK. A great way to meet jobseekers and network with other professionals." Lifeways, 01/03/2017.
Previous Northampton Events
Northampton Jobs Fair - 1st March 2017

Northampton Jobs Fair - 7th July 2017

Northampton Jobs Fair - 3rd November 2017
Some previous clients of Northampton