About Bedford
Bedford is the county town of Bedfordshire, England. The town has a population of around 80,000, whereas the Borough of Bedford had a population of 166,252.
Bedford was founded at a ford on the River Great Ouse, and is thought to have been the burial place of Offa of Mercia. Bedford Castle was built by Henry I, although it was destroyed in 1224. Bedford was granted borough status in 1165 and has been represented in Parliament since 1265.
Bedford Corn Exchange
The building (constructed in 1874) was designed to be a concert venue and meeting space, as well as a place of business. The basement contained offices, cloakrooms, kitchen, hall keepers room and dining rooms. The build took two years and the total cost was £9,000. It replaced the 'Floral Hall' building across St Paul's Square which had been constructed in 1849.[1]
In 1995, the Philharmonia Orchestra began a residency at the Corn Exchange. It is still one of the homes of the orchestra today.
Jobseeker Information
We attract 300-800 people to the Bedford Job Fairs. Jobseekers that we attract can include anyone from school leavers, graduates, people who have been made redundant and those who are just generally unemployed and looking to get back into work. They will be from the ages of 16-65.
Size of Stand
The stand itself is 2m x 1m and there is plenty of room behind and to the sides to put any pop-up banners you may want to use, power will be provided on the day, and there's plenty of space in front of the stand to talk too all the candidates on the day.
Number of staff needed
You can bring as many staff members as you want to man your stand. The majority of companies in the past have brought 2-3 people.
How we promote this event
Press adverts in the Bedford Times and Citizen and Bedford on Sunday.
Social media campaigns on Facebook and Twitter.
Local Job Centre Plus engagement.
Promoted through local colleges and universities.
Promoted to local job clubs.
Display banner outside the venue, The Corn Exchange.
Posters in Car Parks around Bedford.
Any additional extras e.g. press releases, radio interviews, posters and flyers in libraries, councils etc.
Sectors/Industries that attend
Businesses that attend are from a variation of sectors. Sectors can include those from sales, retail, healthcare, engineering, manufacturing, apprenticeships, education, fostering, security, finance, training, and so on.
How to set up your stand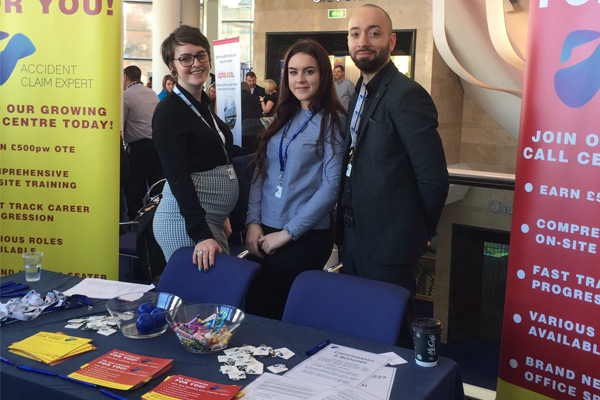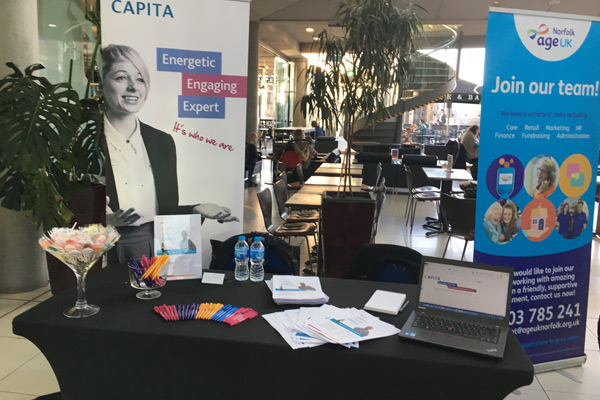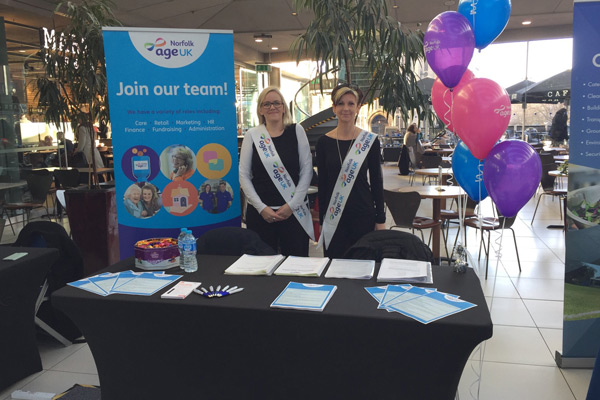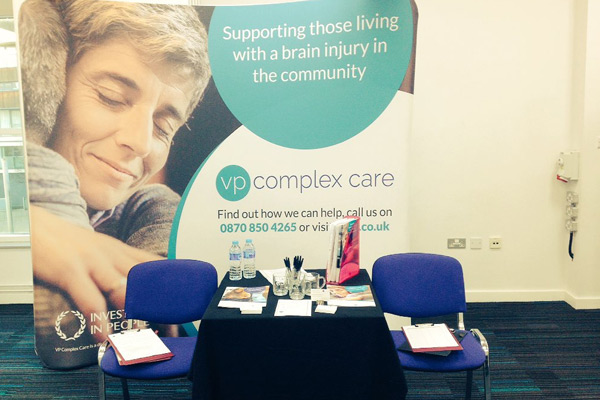 Testimonials from
previous Bedford customers
Friendly staff and we picked up some really good candidates" – Hales Group, 01/02/2017
Very well organised with a good mixture of people and skillsets" – Igus, 01/02/2017
It was an easy to find location and the staff were very attentive" – Betfred, 01/02/2017
The event was well sign posted and there was a decent turnout. It was a positive day for us, with us interested in a number of possible candidates" – Macintyre Charity, 01/02/2017
This event gave us a good chance of recruiting and meeting potential candidates in person. This has been a positive experience and this Jobs Fair has given us a good recruitment chance" – HMP Bedford, 01/02/2017
The staff were very helpful and knowledgeable. The location was good and we would now be interested in attending Milton Keynes, Watford and Peterborough" – Herts Urgent Care, 01/02/2017
Previous Bedford Events
Bedford Jobs Fair - 1st February 2017

Bedford Jobs Fair - 2nd June 2017

Bedford Jobs Fair - 1st September 2017
Some previous clients of Bedford