About Cheltenham
Cheltenham also known as Cheltenham Spa, is a regency spa town and borough which is located on the edge of the Cotswolds, an Area of Outstanding Natural Beauty in Gloucestershire, England. With a motto of Salubritas et Eruditio meaning 'health and education', Cheltenham has been a health and holiday spa town resort since the discovery of mineral springs in 1716 and has a high number of internationally renowned and historic schools.
The town hosts several festivals of culture, often featuring nationally and internationally famous contributors and attendees. The list of festivals includes: the Cheltenham Literature Festival, the Cheltenham Jazz Festival, the Cheltenham Science Festival, the Cheltenham Music Festival and the Cheltenham Food & Drink Festival  as the home of the flagship race of British steeplechasehorse racing, the Gold Cup is the main event of the Cheltenham Festival, held every March.
Cheltenham Town Hall is an early-20th century assembly rooms in Cheltenham, England. Unlike most town halls, it is a public venue and not the seat of the borough council, which is housed in the nearby municipal offices.
The town hall was built in 1902–03, to provide a venue for social events, replacing the old Assembly Rooms in High Street which had been demolished to build a bank.
The site chosen was part of Imperial Square. The building was designed by Gloucester architect Frederick William Waller and built by the Cheltenham firm of Collins and Godfrey. The total cost of the building, including internal decoration, fixtures and fittings, was around £45,000. It was formally opened on 5 December 1903 by Sir Michael Hicks Beach MP, a former Chancellor of the Exchequer, whose family had long-standing connections with Cheltenham.
Jobseeker Information
Jobseekers that we attract can include anyone from school leavers, graduates, people who have been made redundant and those who are just generally unemployed and looking to get back into work. They will be from the ages of 16-65.
Size of Stand
The stand itself is 2m x 1m and there is plenty of room behind and to the sides to put any pop-up banners you may want to use, power will be provided on the day, and there's plenty of space in front of the stand to talk too all the candidates on the day.
Number of staff needed
You can bring as many staff members as you want to man your stand. The majority of companies in the past have brought 2-3 people.
How we promote this event
Social media campaigns on Facebook and Twitter.
Promoted by the venue.
Local Job Centre Plus engagement.
Promoted through local colleges and universities.
Promoted to local job clubs.
Any additional extras e.g. press releases, radio interviews, posters and flyers in libraries, councils etc.
Sectors/Industries that attend
Businesses that attend are from a variation of sectors. Sectors can include those from sales, retail, healthcare, engineering, manufacturing, apprenticeships, education, fostering, security, finance, training, and so on.
How to set up your stand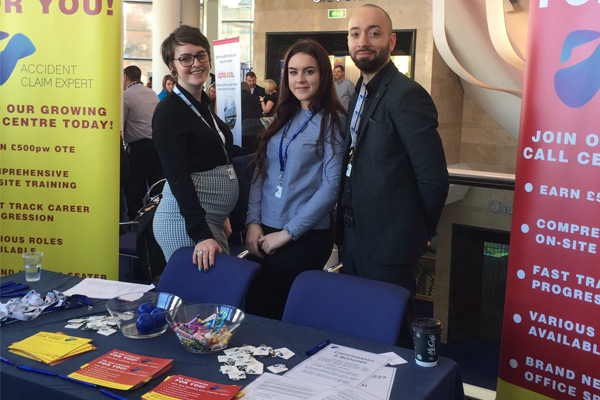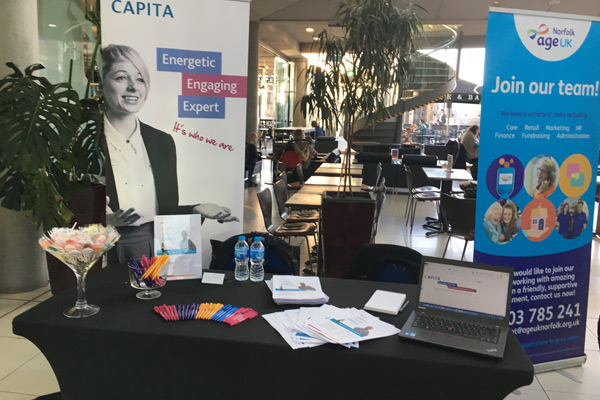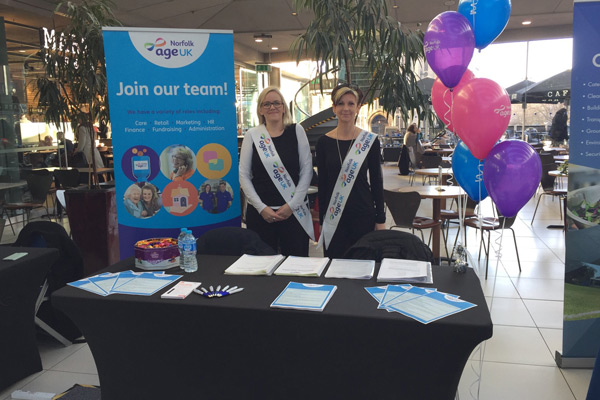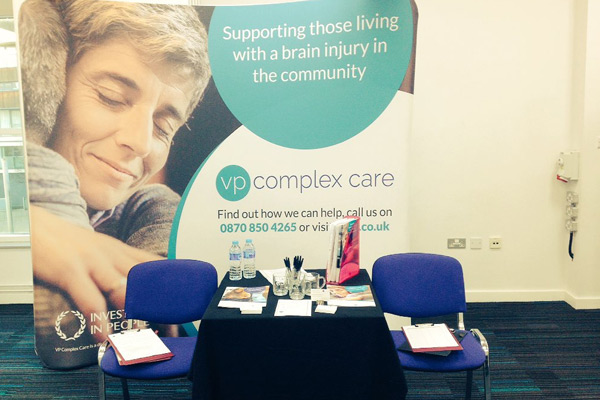 Previous Cheltenham Events
Cheltenham Jobs Fair -  25th August 2017