About Derby
Derby is a city and unitary authority area in Derbyshire, England. It lies on the banks of the River Derwentin the south of Derbyshire, of which it was traditionally the county town.[nb 1] At the 2011 census, the population was 248,700. Derby gained city status in 1977.
Derby was settled by Romans – who established the town of Derventio – Saxons and Vikings, who made Derby one of the Five Boroughs of the Danelaw. Initially a market town, Derby grew rapidly in the industrial era. Home to Lombe's Mill, an early British factory, Derby has a claim to be one of the birthplaces of the Industrial Revolution. It contains the southern part of the Derwent Valley Mills World Heritage Site. With the arrival of the railways in the 19th century, Derby became a centre of the British rail industry.
Pride Park Stadium is an all-seater football stadium in Derby, England, that is the home ground of English Football League club Derby County. With a capacity of 33,597, it is the 16th-largest football ground in England and the 20th-largest stadium in the United Kingdom. Located on Pride Park, a business park on the outskirts of Derby city centre, the stadium was built as part of the commercial redevelopment of the area in the 1990s. Derby County have played at the ground since it opened in 1997 as a replacement for their former home, the Baseball Ground. Due to sponsorship, the venue was officially known as the iPro Stadium between 2013 and 2016.
Jobseeker Information
Jobseekers that we attract can include anyone from school leavers, graduates, people who have been made redundant and those who are just generally unemployed and looking to get back into work. They will be from the ages of 16-65.
Size of Stand
The stand itself is 2m x 1m and there is plenty of room behind and to the sides to put any pop-up banners you may want to use, power will be provided on the day, and there's plenty of space in front of the stand to talk too all the candidates on the day.
Number of staff needed
You can bring as many staff members as you want to man your stand. The majority of companies in the past have brought 2-3 people.
How we promote this event
Extensive social media campaigns on Facebook and Twitter.
Local Job Centre Plus engagement.
Promoted by The Derby Theatre.
Promoted through local colleges and universities.
Promoted to local job clubs.
Any additional extras e.g. press releases, radio interviews, posters and flyers in libraries, councils etc.
Sectors/Industries that attend
Businesses that attend are from a variation of sectors. Sectors can include those from sales, retail, healthcare, engineering, manufacturing, apprenticeships, education, fostering, security, finance, training, and so on.
How to set up your stand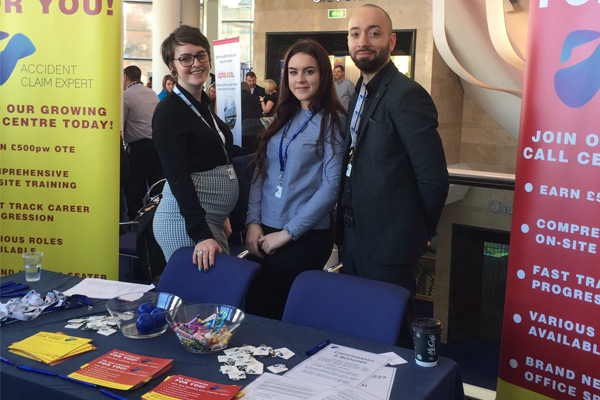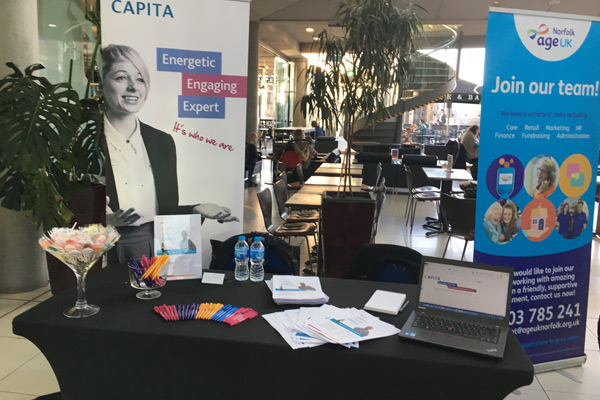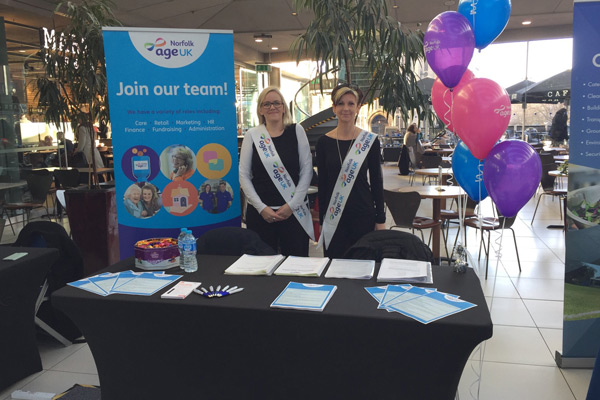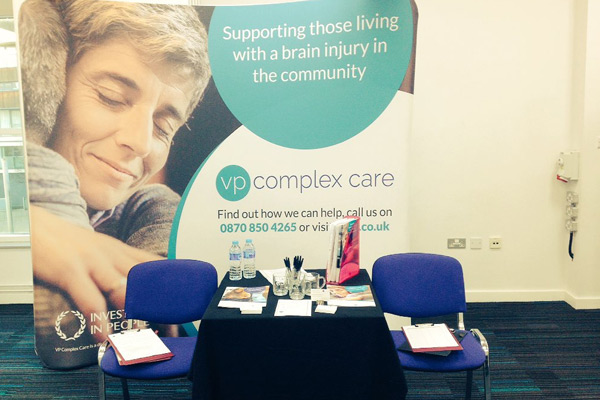 Testimonials from
previous Derby customers
"The staff were very friendly and it was a well organised event. It offered us not only good numbers of candidates but great networking opportunities. We will definitely be back." (Derby, 15.03/2017) Juniper Training
"Very professional and helpful. We will definitely be back again." (Derby, 15/03/2017) PET-Xi
"Easy to join as an exhibitor with good welcoming on the day of the event. It was well attended by members of the public today. " (Derby, 15/03/2017) Direct Help and Advice
"This has been very good. We have had a large number of candidates and we would 100% be using you again. " (Derby, 15/03/2017) Ambitions Personnel
"Excellent event overall, good level of flow of people. " (Derby, 15/03/2017) CT Skills
"The footfall today was high and continual. We got good results for enquiries. " (Derby, 15/03/2017) Five Rivers
Previous Derby Events
Derby Jobs Fair - 15th March 2017

Derby Jobs Fair - 9th August 2017
Some previous clients of Derby