About Peterborough
Peterborough is a cathedral city in Cambridgeshire, England, with a population of 183,631 in 2011.[5] Historically part of Northamptonshire, it is 73.6 miles (118.4 km) north of London, on the River Nene which flows into the North Sea 30 miles (48 km) to the north-east. The railway station is an important stop on the East Coast Main Line between London and Edinburgh.
The Peterborough Town Hall is a heritage-listed town hall at 110 Main Street, Peterborough, South Australia. It was built in 1927, and was added to the South Australian Heritage Register on 21 October 1993.
C. Smith, an architect who designed a number of South Australian public buildings, had completed a design for the new hall by June 1926: located adjacent to the old hall, it was to have five office fronts, a subscribers' room, a public reading room, a town clerk's office, a council chamber, and a hall seating 1,100 to 1,200 people, at an expected cost of £11,705.[1][11][12] The foundation stone for the new hall was laid on 23 March 1927.
Jobseeker Information
Jobseekers that we attract can include anyone from school leavers, graduates, people who have been made redundant and those who are just generally unemployed and looking to get back into work. They will be from the ages of 16-65.
Size of Stand
The stand itself is 2m x 1m and there is plenty of room behind and to the sides to put any pop-up banners you may want to use, power will be provided on the day, and there's plenty of space in front of the stand to talk too all the candidates on the day.
Number of staff needed
You can bring as many staff members as you want to man your stand. The majority of companies in the past have brought 2-3 people.
How we promote this event
Social media campaigns on Facebook and Twitter.
Local Job Centre Plus engagement.
Local Seetec and People Plus offices promoting.
Promoted through local colleges and universities.
Promoted on Car Park Stickers at the Queensgate Shopping Centre.
Promoted through posters at the Queensgate Shopping Centre.
Promoted to local job clubs.
Any additional extras e.g. press releases, radio interviews, posters and flyers in libraries, councils etc.
Sectors/Industries that attend
Businesses that attend are from a variation of sectors. Sectors can include those from sales, retail, healthcare, engineering, manufacturing, apprenticeships, education, fostering, security, finance, training, and so on.
How to set up your stand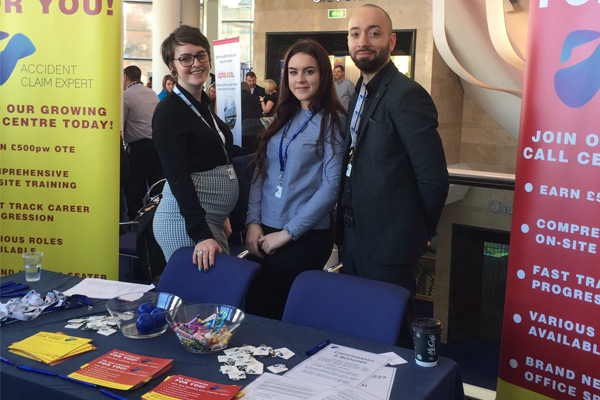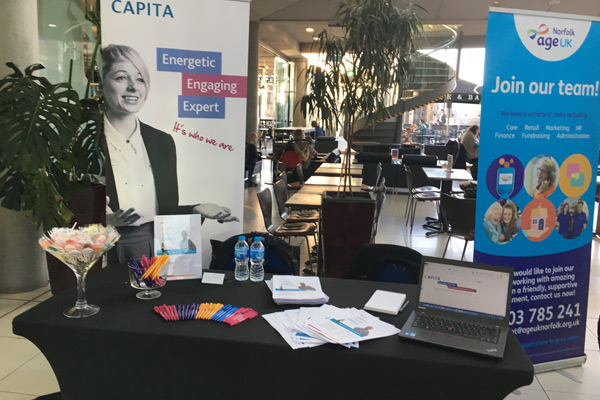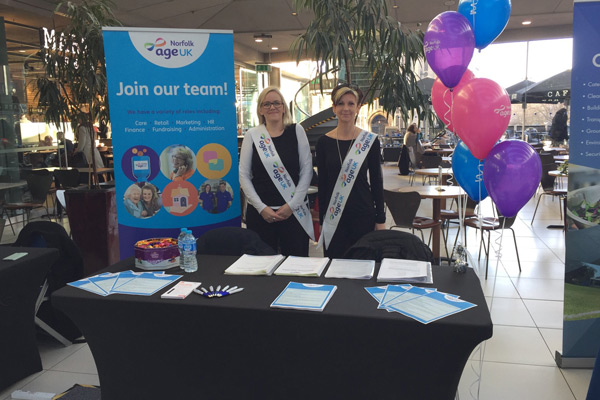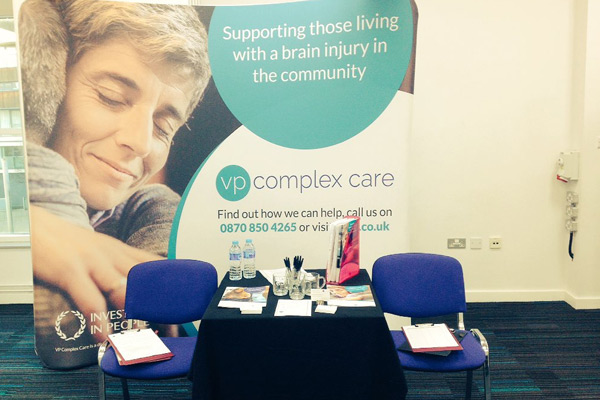 Testimonials from
previous Peterborough customers
"Large footfall, plenty of potential candidates." – Scoots Hire, 24/02/2017.
"Professionally organised and well run! We'd like to come to the next Peterborough event." – CAP UK, 24/02/2017.
"Overall was a good event, with lots of people attending looking for work." – Ikea, 24/02/2017.
"Good calibre of people with a great footfall. Lots of potential candidates." – Metrobank, 24/02/2017.
"It has been a very busy day with a lot of strong potential candidates." – Kisimul Group Ltd, 24/02/2017.
"Very good turnout, I would definitely recommend you." – Royal Navy, 24/02/2017.
Previous Peterborough Events
Peterborough Jobs Fair - 24th February 2017

Peterborough Jobs Fair - 14th June 2017

Peterborough Jobs Fair - 15th September 2017
Some previous clients of Peterborough