About Plymouth
Plymouth is a city on the south coast of Devon, England, about 37 miles (60 km) south-west of Exeter and 190 miles (310 km) west-south-west of London. It lies between the mouths of the rivers Plym to the east and Tamar to the west, where they join Plymouth Sound to form the boundary with Cornwall.
The city is home to 264,200 (mid-2016 est.) people, making it the 30th-most populous built-up area in the United Kingdom and the second-largest city in the South West, after Bristol.
Plymouth Guildhall is a multi-purpose venue conveniently located in the heart of the city. It is steeped in history with dramatic architectural features which provide an impressive setting for your event. Parking is available directly outside the building allowing you to arrive in style. We have an outstanding selection of adaptable rooms from small meeting rooms for intimate events to a large, traditional grand hall.
Our meeting rooms and halls regularly host a range of events throughout the year including: Graduations; Award ceremonies; Private functions ie birthday parties, anniversaries; Weddings; Concerts; Boxing; Fairs; Gala dinners; Civil ceremonies.
Jobseeker Information
Jobseekers that we attract can include anyone from school leavers, graduates, people who have been made redundant and those who are just generally unemployed and looking to get back into work. They will be from the ages of 16-65.
Size of Stand
The stand itself is 2m x 1m and there is plenty of room behind and to the sides to put any pop-up banners you may want to use, power will be provided on the day, and there's plenty of space in front of the stand to talk too all the candidates on the day.
Number of staff needed
You can bring as many staff members as you want to man your stand. The majority of companies in the past have brought 2-3 people.
How we promote this event
Social media campaigns on Facebook and Twitter.
Press adverts in local newspapers.
Local Job Centre Plus engagement.
Local Seetec and People Plus offices promoting.
Promoted through local colleges and universities.
Promoted to local job clubs.
Any additional extras e.g. press releases, radio interviews, posters and flyers in libraries, councils etc.
Sectors/Industries that attend
Businesses that attend are from a variation of sectors. Sectors can include those from sales, retail, healthcare, engineering, manufacturing, apprenticeships, education, fostering, security, finance, training, and so on.
How to set up your stand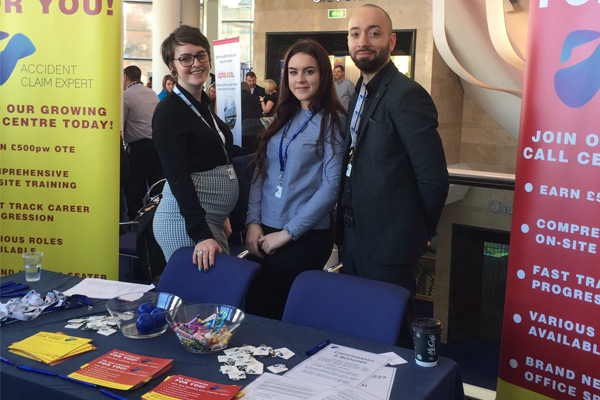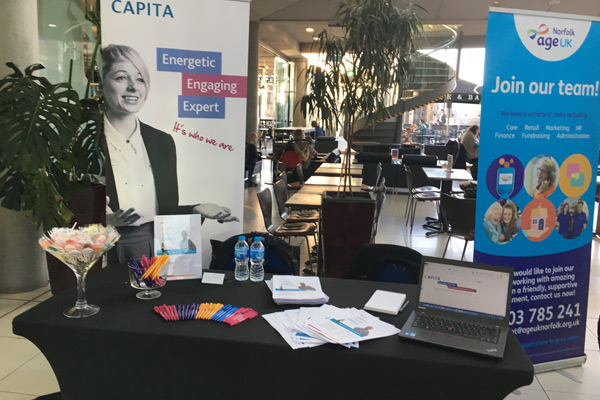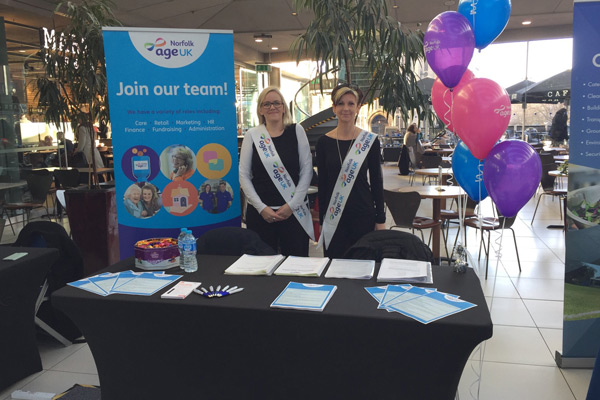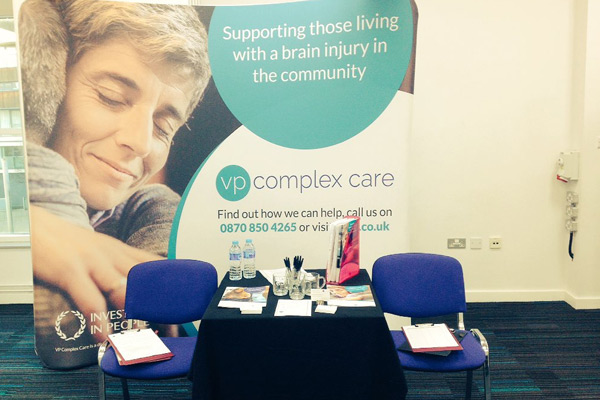 Previous Plymouth Events
Plymouth Jobs Fair - 26th May 2017

Plymouth Jobs Fair - 11th October 2017