About Shrewsbury
The Shrewsbury Jobs Fair is held at the Theatre Severn between 10am and 1pm.

It is a good idea to bring copies of your CV with you as between 20 - 25 companies will be recruiting on the day. 

Free to attend with no pre event registration required!

To get information on exhibitors attending or to express your interest in booking a stand, please email bookings@thejobfairs.co.uk

The Job Fair is open to all jobseekers of all age ranges. Including those who are unemployed and looking for work, those who have been recently made redundant or those looking to change career.
Jobseeker Information
Jobseekers that we attract can include anyone from school leavers, graduates, people who have been made redundant and those who are just generally unemployed and looking to get back into work. They will be from the ages of 16-65.
Size of Stand
The stand itself is 2m x 1m and there is plenty of room behind and to the sides to put any pop-up banners you may want to use, power will be provided on the day, and there's plenty of space in front of the stand to talk too all the candidates on the day.
Number of staff needed
You can bring as many staff members as you want to man your stand. The majority of companies in the past have brought 2-3 people.
How we promote this event
Social media campaigns on Facebook and Twitter.
Press adverts in the local newspapers.
Local Job Centre Plus engagement.
Local Seetec and People Plus offices promoting.
Promoted through local colleges and universities.
Promoted to local job clubs.
Any additional extras e.g. press releases, radio interviews, posters and flyers in libraries, councils etc.
Sectors/Industries that attend
Businesses that attend are from a variation of sectors. Sectors can include those from sales, retail, healthcare, engineering, manufacturing, apprenticeships, education, fostering, security, finance, training, and so on.
How to set up your stand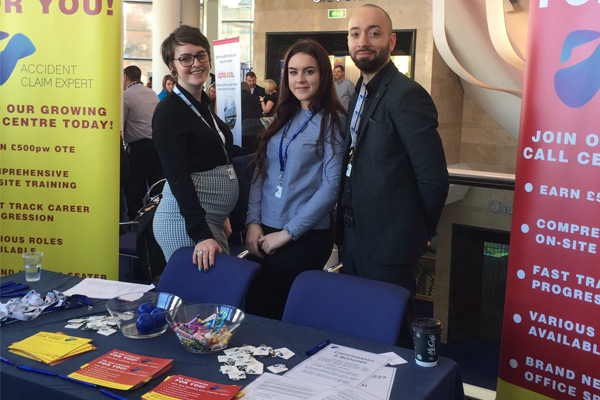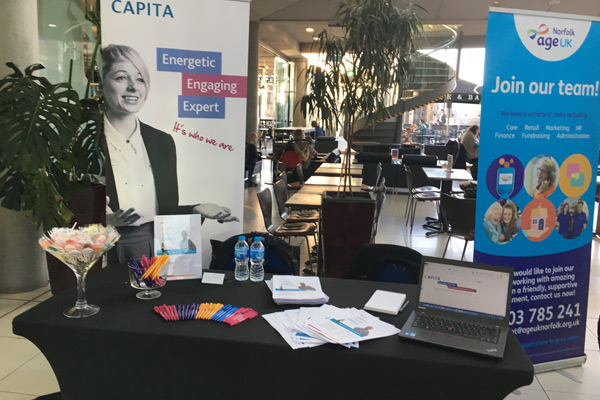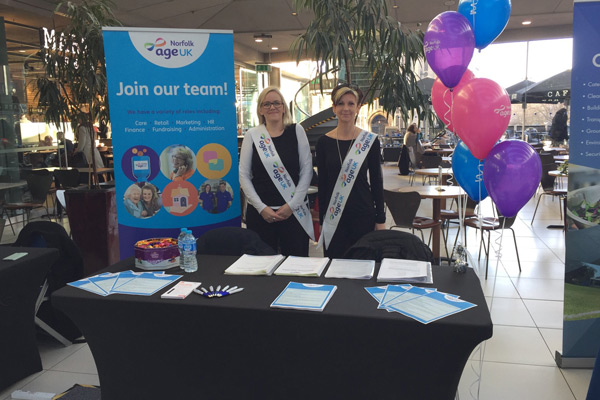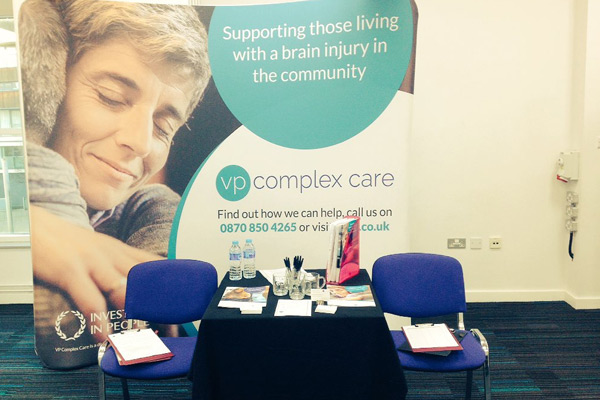 Testimonials from
previous Shrewsbury customers
"Very professional, Aaron has been very helpful" - Key Care and Support, 03/05/2017
"Excellent candidates" - Safe Hands Recruitment, 03/05/2017
"Even though it was the first Job Fair in Shrewsbury, there was a lot of interest! We previously attended in Telford and have been successful in filling vacancies on both occasions" - Precision Colour Printing, 03/05/2017
"Went really well. We will definitely use you again!" - Avon, 03/05/2017
"The candidates were highly motivated today and this a great way of meeting them!" - Perthyn, 03/05/2017
"Well planned and executed. The footfall was good and it was clearly well advertised." - PGL, 03/05/2017
Previous Shrewsbury Events
Shrewsbury Jobs Fair - 3rd May 2017

Shrewsbury Jobs Fair - 10th November 2017