About London Stratford
Stratford is a district of east London, England, within the London Borough of Newham.
The area was part of the Ancient Parish and subsequent County Borough of West Ham, which became the western half of the modern borough in 1965. Historically an agrarian settlement in the county of Essex, Stratford was transformed into an industrial suburb following the introduction of the railway in 1839.
The late 20th Century was a period of severe economic decline, eventually reversed by regeneration associated with the 2012 Summer Olympics, for which Stratford's Queen Elizabeth Olympic Park was the principal venue.
Stratford is now East London's primary retail, cultural and leisure centre. It has also become the second most significant (after Canary Wharf) business location in the east of the capital.
Old Town Hall
Designed by Lewis Angell and John Giles in the Italianate style with a 100-foot (30.5-metre) tall domed tower, it opened in 1869 as the public offices for the West Ham Local board of health. It later became the town hall for the county borough and was enlarged in 1881 to accommodate a courthouse and cells.[33] On 26 June 1982, the main part of the building was badly damaged by fire; after a painstaking reconstruction of the original features and refurbishment as a conference centre, it was reopened by the Queen in July 1986. It is a Grade II Listed Building.
Jobseeker Information
Jobseekers that we attract can include anyone from school leavers, graduates, people who have been made redundant and those who are just generally unemployed and looking to get back into work. They will be from the ages of 16-65.
Size of Stand
The stand itself is 2m x 1m and there is plenty of room behind and to the sides to put any pop-up banners you may want to use, power will be provided on the day, and there's plenty of space in front of the stand to talk too all the candidates on the day.
Number of staff needed
You can bring as many staff members as you want to man your stand. The majority of companies in the past have brought 2-3 people.
How we promote this event
Social media campaigns on Facebook and Twitter.
Promoted by the venue.
Local Job Centre Plus engagement.
Promoted through local colleges and universities.
Promoted to local job clubs.
Any additional extras e.g. press releases, radio interviews, posters and flyers in libraries, councils etc.
Sectors/Industries that attend
Businesses that attend are from a variation of sectors. Sectors can include those from sales, retail, healthcare, engineering, manufacturing, apprenticeships, education, fostering, security, finance, training, and so on.
How to set up your stand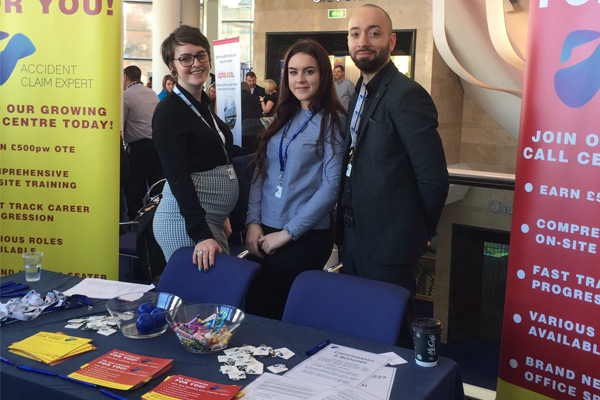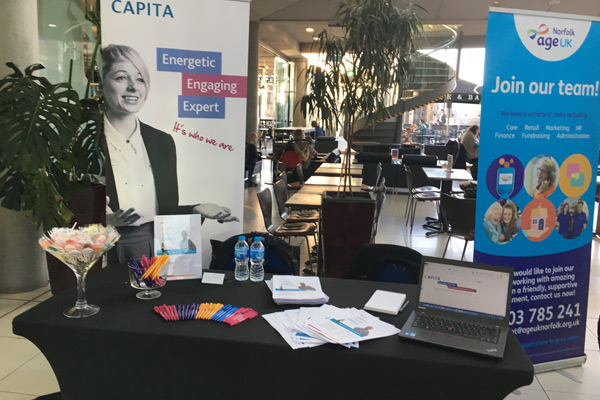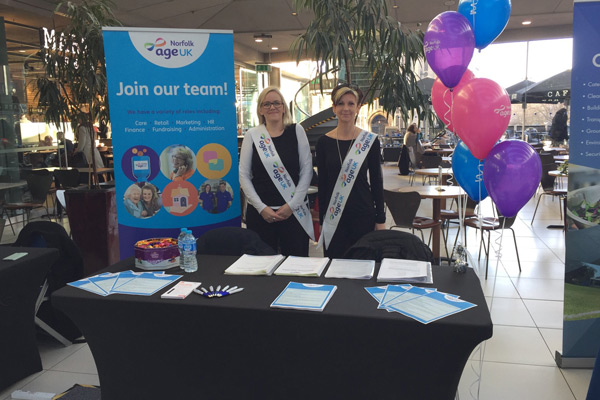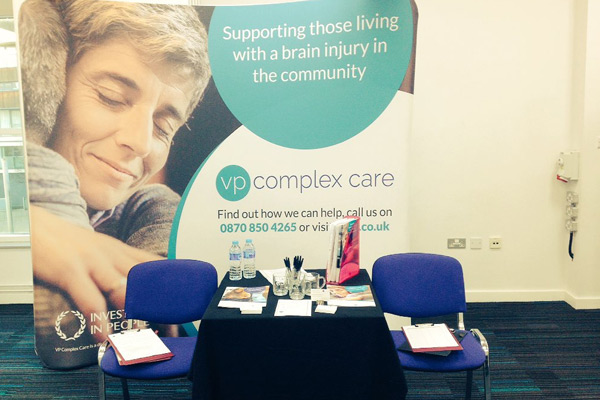 Previous London Stratford Events
Stratford Jobs Fair - 22nd September 2017