About Swansea
Swansea officially known as the City and County of Swansea (Dinas a Sir Abertawe), is a coastal city and county in Wales. It is the second largest city in Wales after Cardiff, and the twenty-fifth largest city in the United Kingdom.[1] Swansea lies within the historic county boundaries of Glamorgan and the ancient Welsh commote of Gŵyr. Situated on the sandy South West Wales coast, the county area includes the Gower Peninsula and the Lliw uplands. According to its local council, the City and County of Swansea had a population of 241,300 in 2014. The last official census stated that the city, metropolitan and urban areas combined concluded to be a total of 462,000 in 2011.
The Dragon Hotel is central to everything you need in Swansea. They have facilities for conferences, events, and, they have full restaurant that serves all cuisines from around the world.  This is well known hotel for many years around the Swansea area, and guests from around the world.
Jobseeker Information
Jobseekers that we attract can include anyone from school leavers, graduates, people who have been made redundant and those who are just generally unemployed and looking to get back into work. They will be from the ages of 16-65.
Size of Stand
The stand itself is 2m x 1m and there is plenty of room behind and to the sides to put any pop-up banners you may want to use, power will be provided on the day, and there's plenty of space in front of the stand to talk too all the candidates on the day.
Number of staff needed
You can bring as many staff members as you want to man your stand. The majority of companies in the past have brought 2-3 people.
How we promote this event
Social media campaigns on Facebook and Twitter.
Local Job Centre Plus engagement.
Local Seetec and People Plus offices promoting.
Promoted through local colleges and universities.
Promoted to local job clubs.
Any additional extras e.g. press releases, radio interviews, posters and flyers in libraries, councils etc.
Sectors/Industries that attend
Businesses that attend are from a variation of sectors. Sectors can include those from sales, retail, healthcare, engineering, manufacturing, apprenticeships, education, fostering, security, finance, training, and so on.
How to set up your stand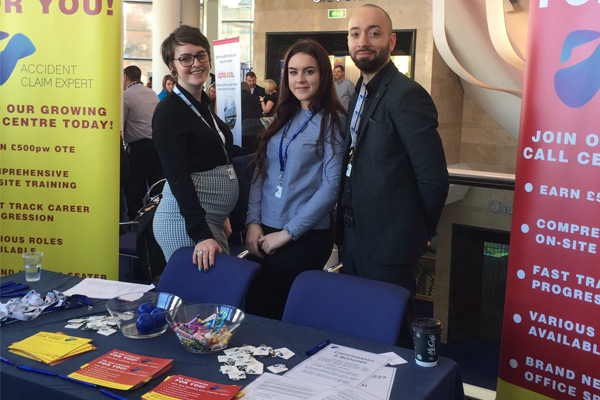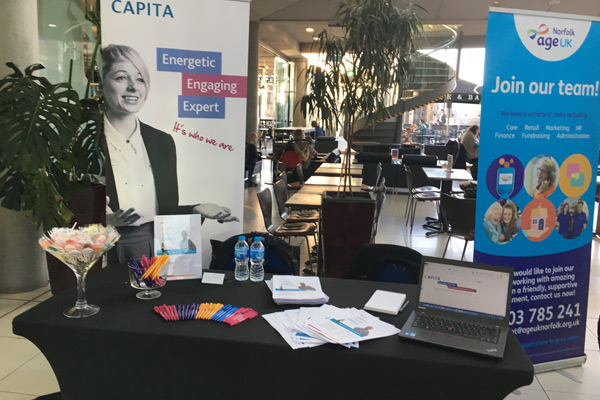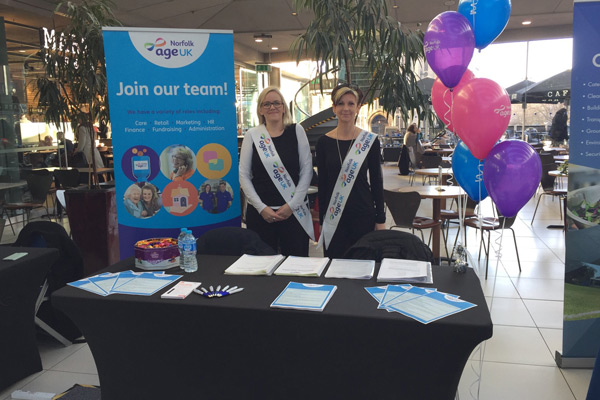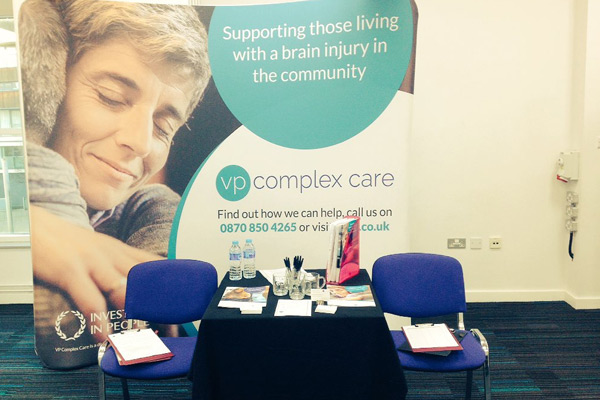 Testimonials from
previous Swansea customers
"Well organised! We hope the Swansea event in August goes ahead". HSBC, 22/03/2017.
"This has been a very successful event for us, we had a lot of interest". Community Lives, 22/03/2017.
"Good crowd, efficient set-up and friendly staff". Open University, 22/03/2017.
"Excellent service!". Perthyn, 22/03/2017.
"We have met some great candidates today". Sterling Talent Solutions, 22/03/2017.
"Well organised, with a free flowing access to all stands". Royal Navy, 22/03/2017.
Previous Swansea Events
Swansea Jobs Fair - 22nd March 2017

Swansea Jobs Fair - 10th August 2017
Some previous clients of Swansea