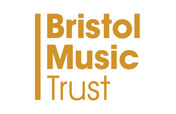 Event Guide
Bristol
Venue Address
Bristol Beacon (Colston Hall), Colston St, Bristol BS1 5AR
Time
10am - 1pm
About Bristol Jobs Fair
The Bristol Jobs Fair is centrally located at Bristol Beacon (Colston Hall), Colston St, Bristol BS1 5AR.
This event attracts a mixture of different employers from various industries all recruiting for local jobs.
The Bristol Careers Fair is a great way to speak with potential employers face-to-face. You can register with employers for jobs, collect info on employers, ask them questions, apply for jobs, or even have a mini interview on the day.

If you know of anyone looking for a job, please let them know of this event.
Free to attend. 
Bristol Beacon
The Bristol Beacon (formerly Colston Hall) is Bristol's largest concert hall. Located in the heart of Bristol with nearby car parking and easy access for candidates. The Jobs Fair typically uses 3 floors within the venue. Starting from the box office floor up to the Terrace bar.
Why should you attend?
Speak directly with employers
Get CV advice
Get career advice
Ask questions to employers on the day
Get to see what local jobs are on offer
Brush up on your interview skills
Conduct interviews on the day with employers
Help gain confidence in speaking with HR staff