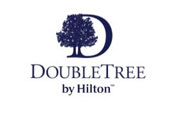 Milton Keynes Jobs Fair
Venue Address
DoubleTree by Hilton (Stadium MK), Stadium Way W, Bletchley, Milton Keynes, MK1 1ST
About Milton Keynes Jobs Fair
The Milton Keynes Jobs Fair is centrally located at The DoubleTree by Hilton Hotel, Stadium Way W, Bletchley, Milton Keynes MK1 1ST.
This event attracts a mixture of different employers from various industries all recruiting for local jobs.
The Milton Keynes Jobs Fair is a great way to speak with potential employers face-to-face. You can register with employers for jobs, collect info on employers, ask them questions, apply for jobs, or even have a mini interview on the day.
This event is free to attend, with no registration needed.
All you need to do is:
• Arrive between 10am to 1pm.
• Bring a CV if possible (advisable but not essential).
• Be prepared to chat to different HR related people from employers wanting to recruit new staff.
Check out if the venue has free parking, if you're travelling by car.
Top tip - make sure you speak to every exhibitor at the Jobs Fair. You never know what jobs they may have on offer, so, don't just look at their pop ups and think they're not for you, go and have a chat!
Milton Keynes - DoubleTree by Hilton
The DoubleTree by Hilton can be found within the MK Dons Stadium, providing exhibitors and candidates with a fantastic landmark in which the Jobs Fair is held.  Car parking can be found onsite and has easy access for candidates. 
What the venue offers
Free car parking
Disabled access
WiFi access
Central location
Nearby transport links
Where the venue is