About Bristol
Bristol is a city and county in South West England with a population of 454,200 in 2017. The district has the 10th largest population in England, while the Bristol metropolitan area is the 12th largest in the United Kingdom. The city borders North Somerset and South Gloucestershire, with the cities of Bath and Gloucester to the south-east and north-east, respectively.
One of the UK's most popular tourist destinations, Bristol was selected in 2009 as one of the world's top ten cities by international travel publishers Dorling Kindersley in their Eyewitness series of travel guides. The Sunday Times named it as the best city in Britain in which to live in 2014 and 2017, and Bristol also won the EU's European Green Capital Award in 2015.
Colston Hall is Bristol's largest concert hall, presenting concerts and entertainment by major names in rock, pop, jazz, folk, world and classical music, stand up comedy and light entertainment, as well as local choirs, orchestras and schools.
Our audiences have been enjoying music here since 1867 and the building remains at the heart of cultural life in the city. We have hosted music from the likes of Emile Sandé, John Grant, Richard Hawley, Robert Plant and Bournemouth Symphony Orchestra; comedy from Harry Hill, Jimmy Carr and Billy Connolly; as well as being a key player in many of Bristol's wider events including the Bristol International Jazz & Blues Festival, Slapstick Festival and Doors Open Day. Some of the world's biggest music and comedy stars have performed on our stage, including The Beatles, David Bowie, Elton John, Ella Fitzgerald, Louis Armstrong Motorhead and Bob Dylan.
Our imposing and iconic foyer has made Colston Hall an architecturally significant and striking addition to Bristol's skyline and befits the many fantastic performers who play here. With a café bar, roof terrace, conferencing and education facilities, plus disabled access to all floors we offer a top quality experience to all our visitors.
Jobseeker Information
Jobseekers that we attract can include anyone from school leavers, graduates, people who have been made redundant and those who are just generally unemployed and looking to get back into work. They will be from the ages of 16-65.
Size of Stand
The stand itself is 2m x 1m and there is plenty of room behind and to the sides to put any pop-up banners you may want to use, power will be provided on the day, and there's plenty of space in front of the stand to talk too all the candidates on the day.
Number of staff needed
You can bring as many staff members as you want to man your stand. The majority of companies in the past have brought 2-3 people.
How we promote this event
Press adverts in the Bristol Post.
Social media campaigns on Facebook and Twitter.
Local Job Centre Plus engagement.
Promoted through local colleges and universities.
UWE send an e-shot to thousands of their graduates.
Promoted to local job clubs.
Promoted on the Colston Hall's website.
Any additional extras e.g. press releases, radio interviews, posters and flyers in libraries, councils etc.
Sectors/Industries that attend
Businesses that attend are from a variation of sectors. Sectors can include those from sales, retail, healthcare, engineering, manufacturing, apprenticeships, education, fostering, security, finance, training, and so on.
How to set up your stand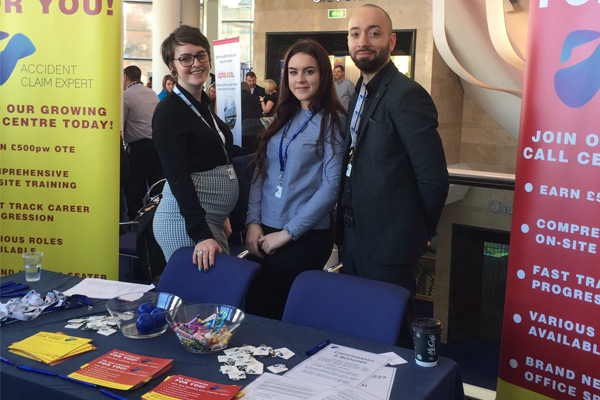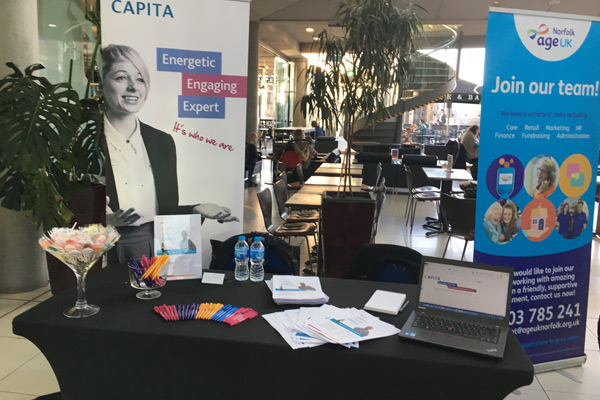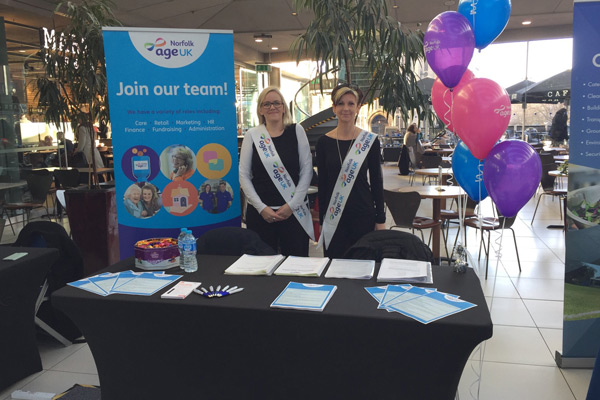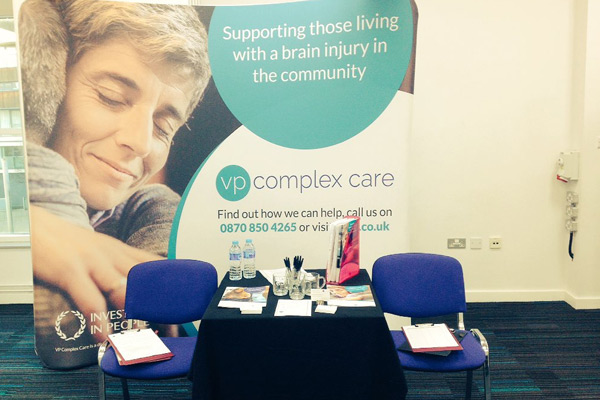 Testimonials from
previous Bristol customers
"I am impressed by the footfall today." (Bristol, 18/01/2017) Mothercare
"Absolutely brilliant. We're getting on board with all these Jobs Fairs, 1000%, I've looked at the Calendar of Jobs Fairs." (Bristol, 18/01/2017) Chrysalis Courses
"It's better than I expected, we've seen someone already (11:30am) who, if they come across as good in the interview as they did today, I'll be offering them the job, which would cover the cost of The Jobs Fair. It's good because you can get a feel for the candidate." (Bristol, 18/01/2017) Assist Law
"We've had loads of interest, spoken to 55 people who are interested and shared their details." (Bristol, 18/01/2017) Resource Solutions
"This is one of the best Jobs Fairs I've ever been to." (Bristol, 18/01/2017) Red Recruitment
Previous Bristol Events
Bristol Jobs Fair - 11th January 2017

Bristol Jobs Fair - 26th April 2017

Bristol Jobs Fair - 5th July 2017

Bristol Jobs Fair - 25th October 2017
Some previous clients of Bristol