About Cardiff
Cardiff is the capital and largest city in Wales and the eleventh-largest city in the United Kingdom. The city is the country's chief commercial centre, the base for most national cultural and sporting institutions, the Welsh national media, and the seat of the National Assembly for Wales. The unitary authority area's mid-2011 population was estimated to be 346,100, while the population of the Larger Urban Zone was estimated at 861,400 in 2009. The Cardiff metropolitan area makes up over a third of the total population of Wales, with a mid-2011 population estimate of about 1,100,000 people. Cardiff is a significant tourist centre and the most popular visitor destination in Wales with 18.3 million visitors in 2010. Cardiff was ranked sixth in the world in National Geographic's alternative tourist destinations in 2011.
Cardiff City Hall is a civic building in Cathays Park, Cardiff, Wales, serving as Cardiff's centre of local government since it opened in October 1906. Built of Portland stone, it is an important early example of the Edwardian Baroque style.
The first floor landing of City Hall is decorated with statues in Pentelicon marble of famous figures from Welsh history. These were funded by a gift from David Alfred Thomas, 1st Viscount Rhondda; the personages to be commemorated were decided by a competition in the Western Mail. The Marble Hall was unveiled by David Lloyd George, then Secretary of State for War, on 27 October 1916.
Jobseeker Information
Jobseekers that we attract can include anyone from school leavers, graduates, people who have been made redundant and those who are just generally unemployed and looking to get back into work. They will be from the ages of 16-65.
Size of Stand
The stand itself is 2m x 1m and there is plenty of room behind and to the sides to put any pop-up banners you may want to use, power will be provided on the day, and there's plenty of space in front of the stand to talk too all the candidates on the day.
Number of staff needed
You can bring as many staff members as you want to man your stand. The majority of companies in the past have brought 2-3 people.
How we promote this event
Press adverts in the South Wales Echo.
Social media campaigns on Facebook and Twitter.
Promoted by the City Hall.
Local Job Centre Plus engagement.
Promoted through local colleges and universities.
Promoted to local job clubs.
Any additional extras e.g. press releases, radio interviews, posters and flyers in libraries, councils etc.
Sectors/Industries that attend
Businesses that attend are from a variation of sectors. Sectors can include those from sales, retail, healthcare, engineering, manufacturing, apprenticeships, education, fostering, security, finance, training, and so on.
How to set up your stand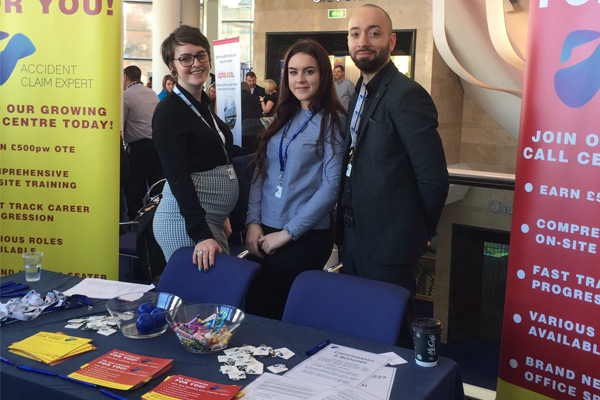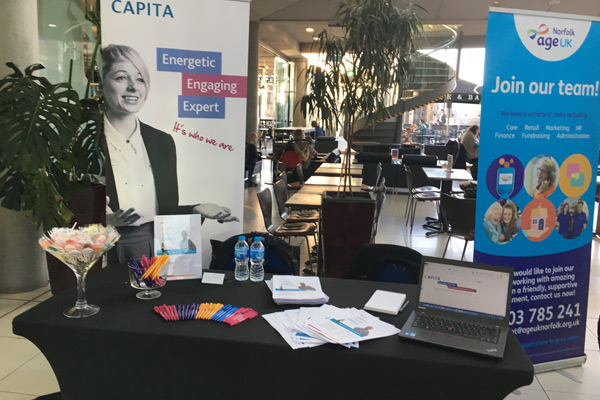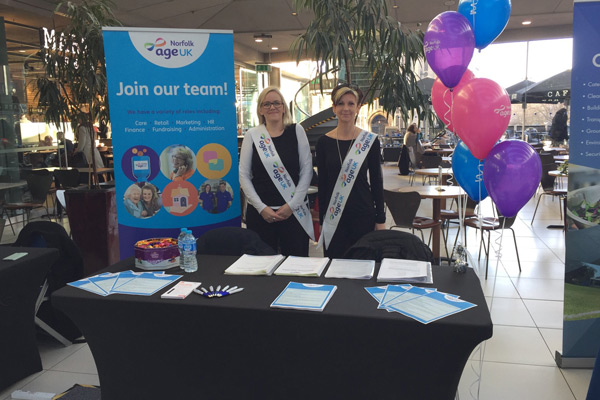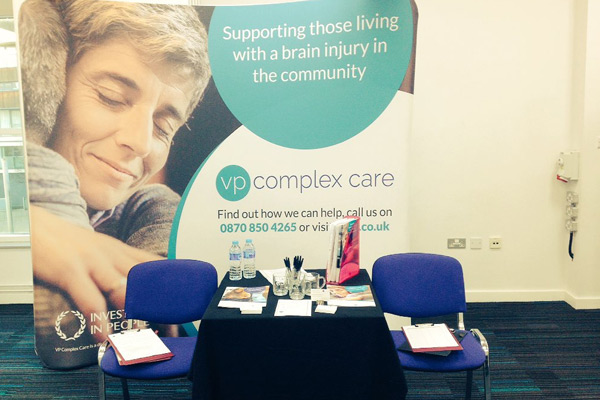 Testimonials from
previous Cardiff customers
"Really great turnout, we are very pleased and will definitely be booking with you guys again". QCare, 24/03/2017.
"Had a good cross section of people attend of whom are genuinely interested and looking for opportunities". Legal and General, 24/03/2017.
"We think the Job Fairs are a great experience for any company, we would definitely recommend you". Wesser, 24/03/2017.
"A fantastic day with lots of people. Please can we come again?!" Avon, 24/03/2017.
"From booking to the day of the event, the staff at the Job Fair were very helpful. We have had a good amount of interest from today". Giraffe, 24/03/2017.
"Great interest and a great opportunity to talk about our development positions. We would love to take part in the Summer Jobs Fair". Home Bargains, 24/03/2017.
Previous Cardiff Events
Cardiff Jobs Fair -  24th March 2017

Cardiff Jobs Fair - 11th August 2017
Some previous clients of Cardiff