About Glasgow
Glasgow is the largest city in Scotland, and third-largest in the United Kingdom. Historically part of Lanarkshire, the city is now located within the boundaries of Glasgow City Council – one of the 32 council areas of Scotland. It is situated on the River Clyde in the country's West Central Lowlands. Inhabitants of the city are referred to as "Glaswegians" or "Weegies".
Glasgow's population grew rapidly, reaching a peak of 1,127,825 people in 1938. Comprehensive urban renewal projects in the 1960s, resulting in large-scale relocation of people to designated new towns; such as Cumbernauld, Livingston and peripheral suburbs, followed by successive boundary changes, reduced the population of the City of Glasgow council area to an estimated 615,070, with 1,209,143 people living in the Greater Glasgowurban area. The wider metropolitan area is home to over 1,800,000 people, equating to around 33% of Scotland's population.[17] The city has one of the highest densities of any locality in Scotland at 4,023/km
Glasgow Royal Concert Hall is an arts venue, in the city of Glasgow, Scotland. It is operated by Glasgow Life, an agency of Glasgow City Council, which also runs Glasgow's City Halls and Old Fruitmarket venue. The Catering Department is operated by Encore Hospitality.
The Glasgow International Concert Hall was officially opened on 5 October 1990, by Her Royal Highness the Princess Royal. The Royal Scottish National Orchestra (then the Scottish National Orchestra) gave the very first performance at the Royal Gala Opening Concert, as a showpiece for Glasgow being awarded the European City of Culture.
After completion, it was granted Royal Status and was renamed Glasgow Royal Concert Hall.
Jobseeker Information
Jobseekers that we attract can include anyone from school leavers, graduates, people who have been made redundant and those who are just generally unemployed and looking to get back into work. They will be from the ages of 16-65.
Size of Stand
The stand itself is 2m x 1m and there is plenty of room behind and to the sides to put any pop-up banners you may want to use, power will be provided on the day, and there's plenty of space in front of the stand to talk too all the candidates on the day.
Number of staff needed
You can bring as many staff members as you want to man your stand. The majority of companies in the past have brought 2-3 people.
How we promote this event
Social media campaigns on Facebook and Twitter.
Promoted by the venue.
Local Job Centre Plus engagement.
Promoted through local colleges and universities.
Promoted to local job clubs.
Any additional extras e.g. press releases, radio interviews, posters and flyers in libraries, councils etc.
Sectors/Industries that attend
Businesses that attend are from a variation of sectors. Sectors can include those from sales, retail, healthcare, engineering, manufacturing, apprenticeships, education, fostering, security, finance, training, and so on.
How to set up your stand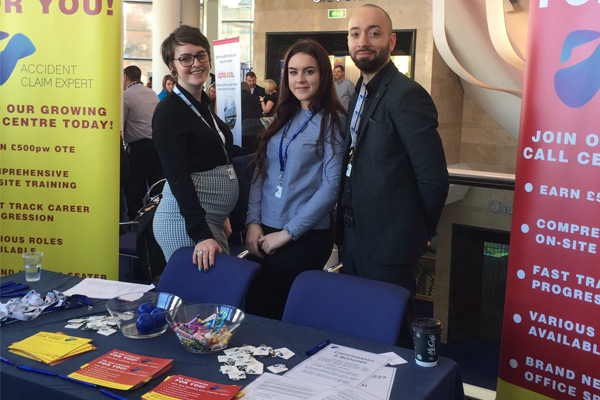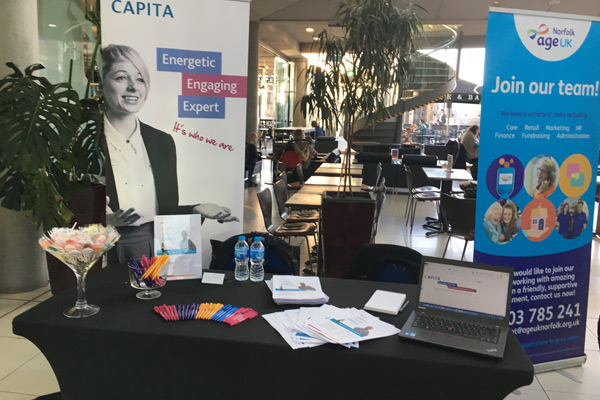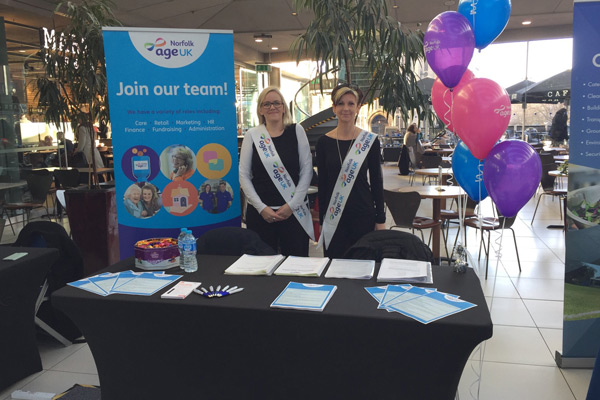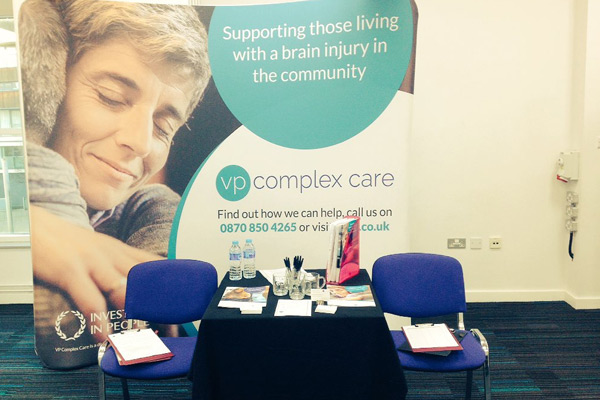 Previous Glasgow Events
Glasgow Jobs Fair - 4th August 2017