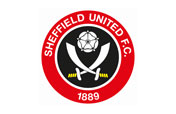 Event Guide
Sheffield Jobs Fair
Venue Address
Bramall Lane Football Stadium, Sheffield Utd FC, Bramall Lane, Sheffield, S2 4SU
Time
10am - 1pm
About Sheffield Jobs Fair
The Sheffield Jobs Fair is centrally located at Bramall Lane Football Stadium, Sheffield Utd FC, Bramall Lane, Sheffield, S2 4SU.
This event attracts a mixture of different employers from various industries all recruiting for local jobs.
The Sheffield Careers Fair is a great way to speak with potential employers face-to-face. You can register with employers for jobs, collect info on employers, ask them questions, apply for jobs, or even have a mini interview on the day.

If you know of anyone looking for a job, please let them know of this event.
Free to attend. 
Bramall Lane, Sheffield United
Bramall Lane, the home of Sheffield United Football Club is the perfect venue for the Sheffield Jobs Fair.  The venue can be located on Bramall Lane (A621).
Why should you attend?
Speak directly with employers
Get CV advice
Get career advice
Ask questions to employers on the day
Get to see what local jobs are on offer
Brush up on your interview skills
Conduct interviews on the day with employers
Help gain confidence in speaking with HR staff