About Newcastle
Newcastle, is a city in Tyne and Wear, North East England, 103 miles (166 km) south of Edinburgh and 277 miles (446 km) north of London on the northern bank of the River Tyne, 8.5 mi (13.7 km) from the North Sea. Newcastle is the most populous city in the North East, and forms the core of the Tyneside conurbation, the eighth most populous urban area in the United Kingdom.
Newcastle's economy includes corporate headquarters, learning, digital technology, retail, tourism and cultural centres, from which the city contributes £13 billion towards the United Kingdom's GVA. Among its icons are Newcastle United football club and the Tyne Bridge. Since 1981 the city has hosted the Great North Run, a half marathon which attracts over 57,000 runners each year.
The Assembly Rooms a premier conference and banqueting venue where we offer a complete solution that is highly customised and delivered with personal care and service.
Add to this the first-class surroundings, our attention to detail along with the convenience of a city centre location, and there is no wonder that we are in high demand.
Jobseeker Information
Jobseekers that we attract can include anyone from school leavers, graduates, people who have been made redundant and those who are just generally unemployed and looking to get back into work. They will be from the ages of 16-65.
Size of Stand
The stand itself is 2m x 1m and there is plenty of room behind and to the sides to put any pop-up banners you may want to use, power will be provided on the day, and there's plenty of space in front of the stand to talk too all the candidates on the day.
Number of staff needed
You can bring as many staff members as you want to man your stand. The majority of companies in the past have brought 2-3 people.
How we promote this event
Social media campaigns on Facebook and Twitter.
Press adverts in the local newspapers.
Local Job Centre Plus engagement.
Local Seetec and People Plus offices promoting.
Promoted through local colleges and universities.
Promoted to local job clubs.
Any additional extras e.g. press releases, radio interviews, posters and flyers in libraries, councils etc.
Sectors/Industries that attend
Businesses that attend are from a variation of sectors. Sectors can include those from sales, retail, healthcare, engineering, manufacturing, apprenticeships, education, fostering, security, finance, training, and so on.
How to set up your stand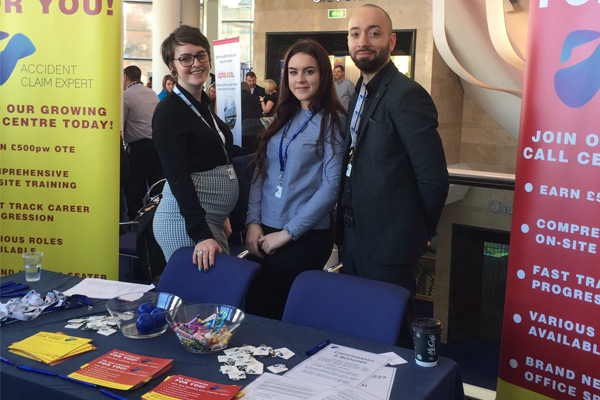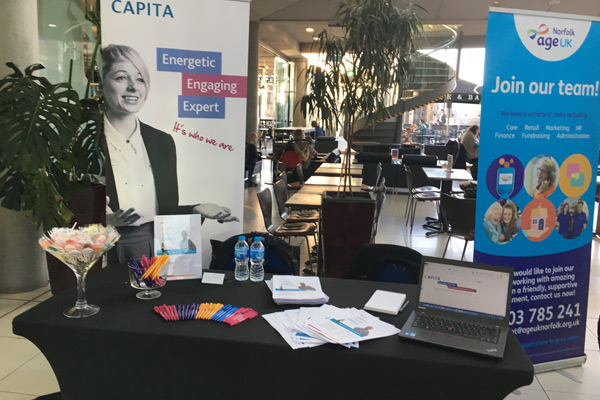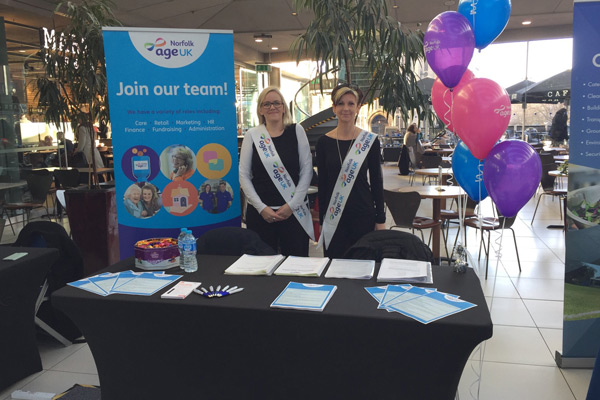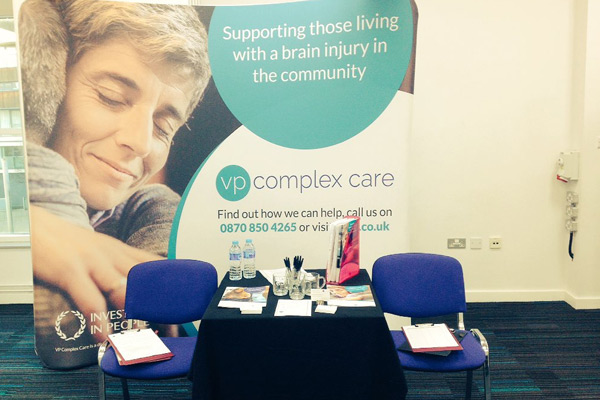 Testimonials from
previous Newcastle customers
"Fantastic event and great location" - Wellburn Care Homes, 12/04/2017
"The staff were attentive and there was a good flow of candidates" - Care Visions, 12/04/2017
"We got a lot of good CV's today." - United Response, 12/04/2017
"We felt very supported throughout the day and it was very busy which was great!" - Age UK, 12/04/2017
"Very busy, great advertising, lots of footfall and genuine interest!" - UBU, 12/04/2017
"The candidates today were very well presented and really interested in what was on offer" - Group Horizon, 12/04/2017
Previous Newcastle Events
Newcastle Jobs Fair - 12th April 2017

Newcastle Jobs Fair - 4th October 2017