About Stoke on Trent
Stoke-on-Trent often abbreviated to Stoke) is a city and unitary authority area in Staffordshire, England, with an area of 36 square miles. Together with the neighbouring boroughs of Newcastle-under-Lyme and Staffordshire Moorlands, it is part of North Staffordshire, which, in 2011, had a population of 469,000.
Stoke is polycentric, having been formed by the federation of six towns in 1910. It took its name from Stoke-upon-Trent where the main centre of government and the principal railway station in the district were located. Hanley is the primary commercial centre. The other four towns are Burslem, Tunstall, Longton, and Fenton.
Stoke-on-Trent is the home of the pottery industry in England and is commonly known as the Potteries. Formerly a primarily industrial conurbation, it is now a centre for service industries and distribution centres.
Best Western Plus Stoke Hotel - Stoke-on-Trent is European City of Sport in 2016 and also a year in which we celebrate our 25th birthday. The hotel has historic links to the city's heritage. Etruria Hall - now our dedicated 8-room meetings and events centre and a popular Staffordshire wedding venue - was built in 1769 as the home of Josiah Wedgwood, the 'Father of English Potters'.
Jobseeker Information
Jobseekers that we attract can include anyone from school leavers, graduates, people who have been made redundant and those who are just generally unemployed and looking to get back into work. They will be from the ages of 16-65.
Size of Stand
The stand itself is 2m x 1m and there is plenty of room behind and to the sides to put any pop-up banners you may want to use, power will be provided on the day, and there's plenty of space in front of the stand to talk too all the candidates on the day.
Number of staff needed
You can bring as many staff members as you want to man your stand. The majority of companies in the past have brought 2-3 people.
How we promote this event
Social media campaigns on Facebook and Twitter.
Local Job Centre Plus engagement.
Local Seetec and People Plus offices promoting.
Promoted through local colleges and universities.
Banner outside the Quality Hotel.
Promoted to local job clubs.
Any additional extras e.g. press releases, radio interviews, posters and flyers in libraries, councils etc.
Sectors/Industries that attend
Businesses that attend are from a variation of sectors. Sectors can include those from sales, retail, healthcare, engineering, manufacturing, apprenticeships, education, fostering, security, finance, training, and so on.
How to set up your stand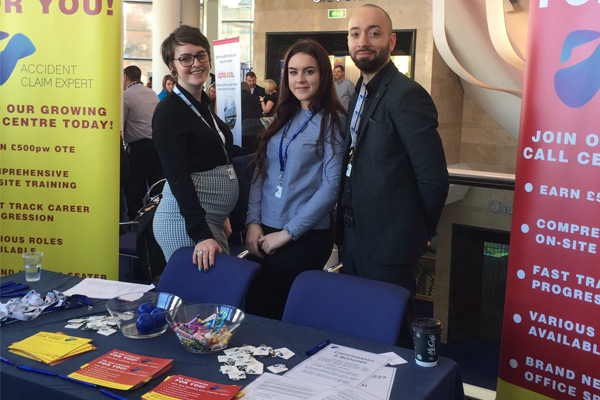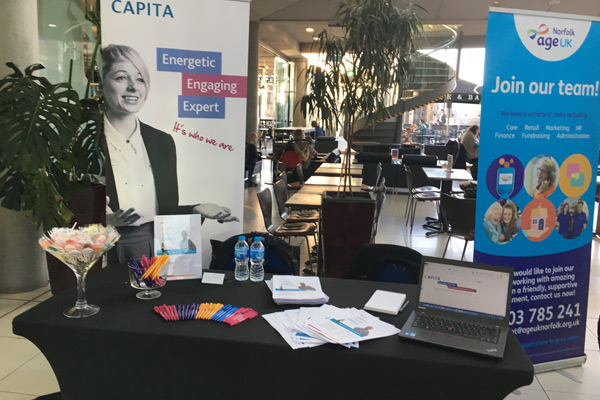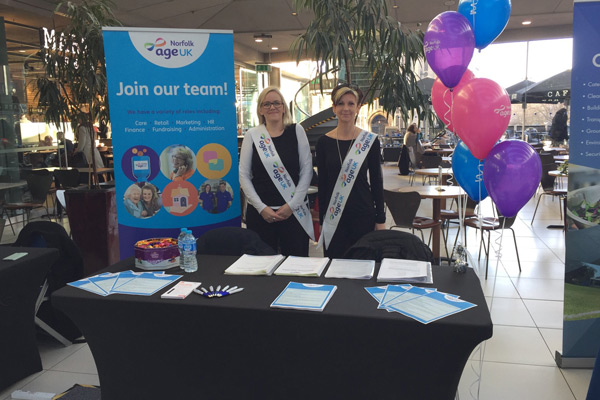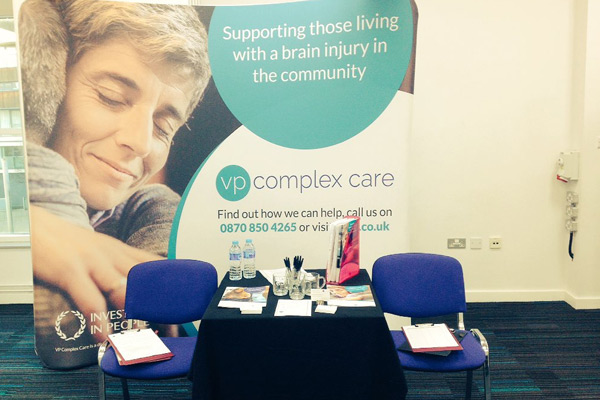 Testimonials from
previous Stoke on Trent customers
"The set up on the day was good and helpful. It was a great opportunity to open up our jobs to a great number of potential employees." (Stoke, 27/01/2017) Alton Towers
"Easy to use location with good foot traffic. It provides companies with a face to face opportunity to recruit new staff and we are looking at booking all Stoke dates for 2017." (Stoke, 27/01/2017) Helping Angels
"It's a good opportunity to review our talent pool as well as networking with other local recruiters. The event always attracts a very varied selection of possible applicants, some of which a very suitable for our roles." (Stoke, 27/01/2017) Bet 365
"Very busy productive day!" (Stoke, 21/04/2017) Betfred
"Well organised and well attended! Excellent." (Stoke on Trent, 21/04/2017) Carewatch
"I have been attending Job Fairs for the last few years and the more I attend, the better the response has been." (Stoke on Trent, 21/04/2017) Park Foster Care
Previous Stoke on Trent Events
Stoke On Trent Jobs Fair - 27th January 2017

Stoke On Trent Jobs Fair - 21st April 2017

Stoke On Trent Jobs Fair - 19th July 2017

Stoke On Trent Jobs Fair - 20th September 2017
Some previous clients of Stoke on Trent