About Wolverhampton
Wolverhampton is a city and metropolitan borough in the West Midlands, England. At the 2011 census, it had a population of 249,470. The demonym for people from the city is "Wulfrunian".
The city grew initially as a market town specialising in the woollen trade. In the Industrial Revolution, it became a major centre for coal mining, steel production, lock making and the manufacture of cars and motorcycles. The economy of the city is still based on engineering, including a large aerospace industry, as well as the service sector.
Molineux, in the Whitmore Reans area of the city. The stadium name originates from the Molineux House built in the area by Benjamin Molineux, a local merchant, in the 18th century and whose grounds were later developed to include numerous public leisure facilities. When the Northampton Brewery Company purchased these grounds in 1889, they rented their use to the city's football club, who were seeking to find a home more befitting a Football League member. After renovating the site, the first ever official game was staged on 7 September 1889 before a crowd of 4,000. The ground was capable of hosting 20,000 spectators, although English football crowds rarely reached that number in the 19th century.
2010 plans were unveiled of an extensive redevelopment programme to enlarge the capacity and develop the facilities. The first stage of this saw a new two-tier Stan Cullis Stand become fully operational for the 2012–13 season, raising the current official capacity to 31,700.
Jobseeker Information
Jobseekers that we attract can include anyone from school leavers, graduates, people who have been made redundant and those who are just generally unemployed and looking to get back into work. They will be from the ages of 16-65.
Size of Stand
The stand itself is 2m x 1m and there is plenty of room behind and to the sides to put any pop-up banners you may want to use, power will be provided on the day, and there's plenty of space in front of the stand to talk too all the candidates on the day.
Number of staff needed
You can bring as many staff members as you want to man your stand. The majority of companies in the past have brought 2-3 people.
How we promote this event
Social media campaigns on Facebook and Twitter.
Press ads in the Express and Star.
Editorial in the Express and Star.
Local Job Centre Plus engagement.
Local Seetec and People Plus offices promoting.
Promoted through local colleges and universities.
Promoted to local job clubs.
Any additional extras e.g. press releases, radio interviews, posters and flyers in libraries, councils etc.
Sectors/Industries that attend
Businesses that attend are from a variation of sectors. Sectors can include those from sales, retail, healthcare, engineering, manufacturing, apprenticeships, education, fostering, security, finance, training, and so on.
How to set up your stand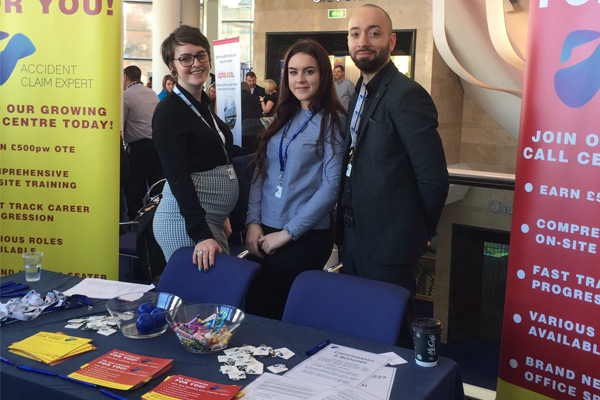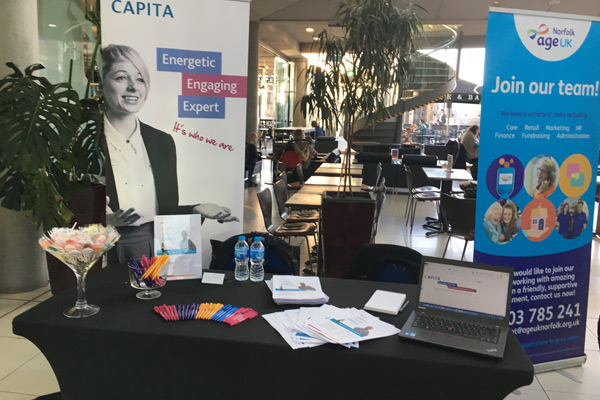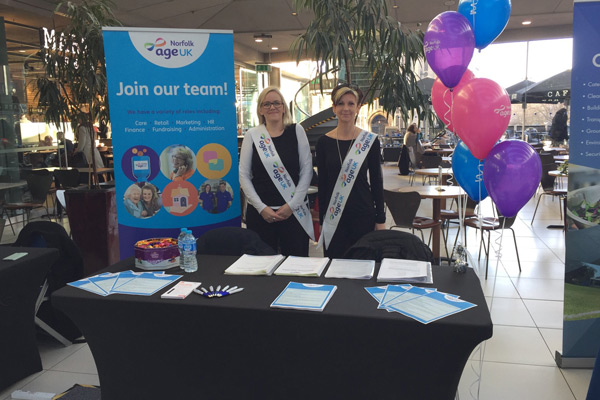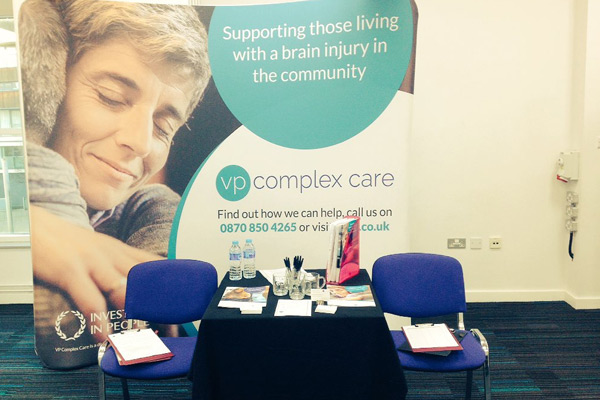 Testimonials from
previous Wolverhampton customers
"Yes would definitely attend again and advertise with the Jobs Fair." - Juniper Training, 12.05.2017
"Well organised, great location, good facilities, east set-up and clear instructions." - Talent Match, 12.05.2017
"Busy day! We have about 5/6 candidates that we will be looking to take on." - Ark Health, 12.05.2017
"This has been very useful, we've had good exposure to more candidates." - Home Bargains, 12.05.2017
"Nice event, venue and parking arrangements." - Sandwell College, 12.05/2017
"Well set-up with plenty of visiting candidates." - Express & Star, 12.05.2017
Previous Wolverhampton Events
Wolverhampton Jobs Fair - 12th May 2017

Wolverhampton Jobs Fair - 10th November 2017
Some previous clients of Wolverhampton