Location
Manchester
Venue Address
The Bridgewater Hall, Lower Mosley St, Manchester M2 3WS
Time
10am - 2pm
*100% of our exhibitors from our Manchester Job Fairs would recommend us
*Based on feedback forms from clients from our Manchester Jobsfair between Jan - May 2018
About Manchester Jobs Fair
The Manchester Jobs Fair is centrally located at The Bridgewater Hall, Lower Mosley St, Manchester M2 3WS
We typically see an exhibitor turnout of 20 – 30 companies, with an average footfall of 400 – 900 candidates on the day.
We attract candidates ages 16-65 and can include anyone from school leavers, graduates, people who have been made redundant, people looking for a career change and those who are just generally unemployed and looking to get back into work.
This Jobs Fair runs from 10am – 2pm.
The Manchester Jobs Fair is open to all sectors/industries.
Manchester Bridgewater Hall
The Bridgewater Hall can be found in the heart of Manchester, providing exhibitors and candidates with a landmark that can't be missed. The Manchester Jobs Fair takes place on the Circle Foyer and in select events, can also take place on the Choir Circle Foyer.
What our clients are saying
Why should you attend?
Face-to-face recruitment
Cost effective recruitment
Brand your company locally
Dedicated customer service
Multiple locations across the UK
Engage in 'mini' interviews on the day
Collect CVs
Great networking opportunities
From the Manchester Jobs Fair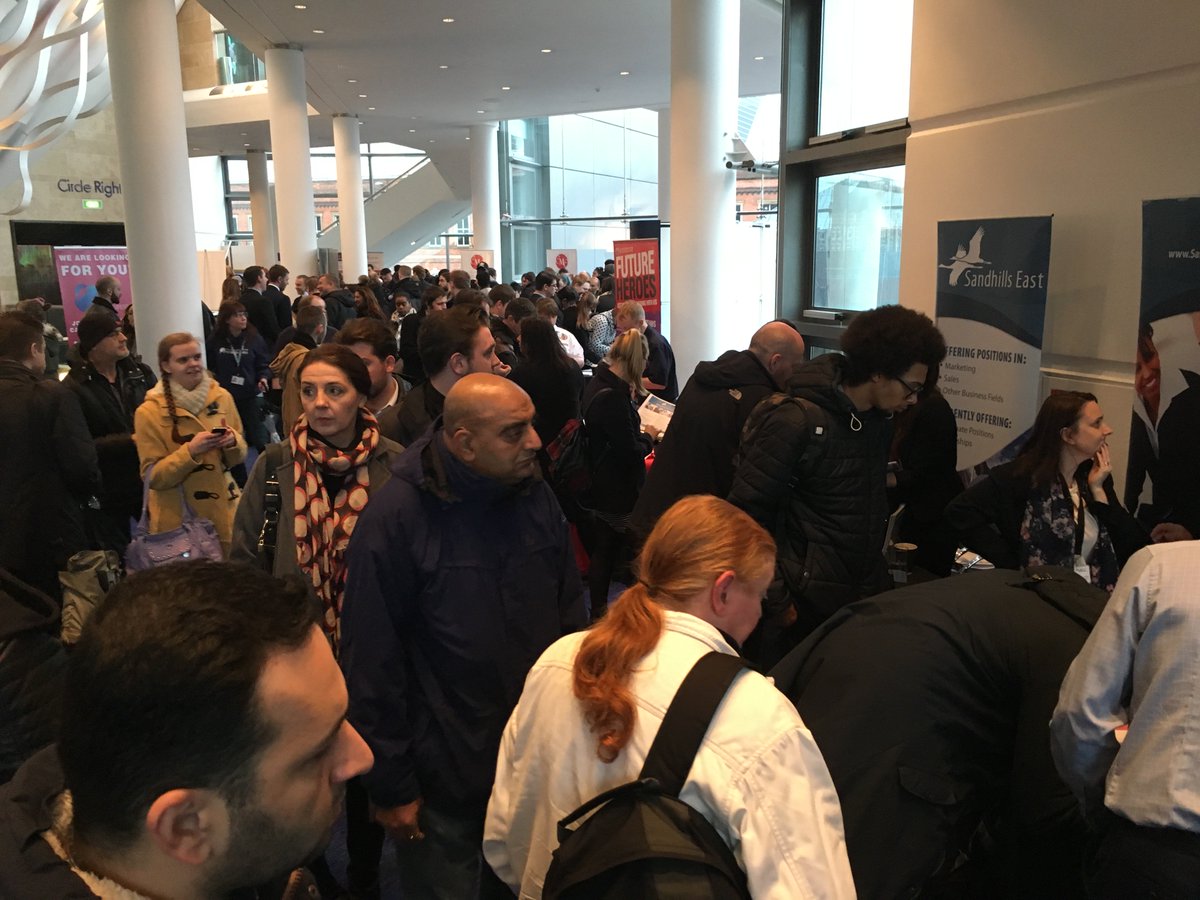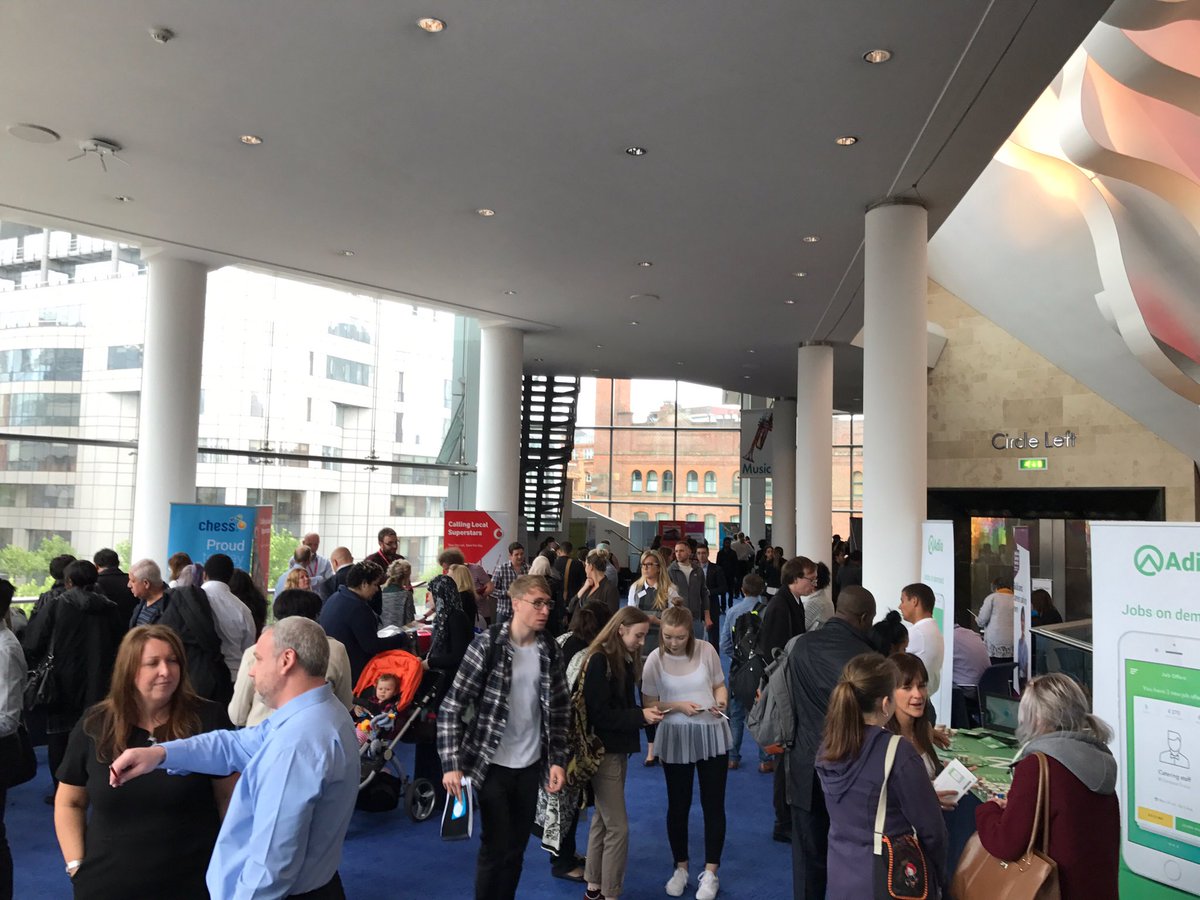 Client Testimonials
"Lots of candidates attended, meaning it was well advertised. Will be looking to book the next Manchester Jobs Fair. The staff members on the day were also very helpful." (Manchester, 25/01/2017) The Fed
"This opportunity has enabled us to link with many potential students as well as businesses. Very busy which is excellent." (Manchester, 25/01/2017) White Rose Beauty Colleges
"Good turnout throughout the day with very helpful staff, thank you!" (Manchester, 25/01/2017) Alpha LSG
"The Fair has been great. Lots of interested candidates and a great opportunity to network with other attending organisations. We would like to attend the Manchester Fair again. It's been great!" (Manchester, 25/01/2017) City Year UK
Liverpool
Wednesday 31st October 2018
Crypt Hall, Liverpool Metropolitan Cathedral
10am to 1pm
More info
Interested in attending the Manchester Jobs Fair?