About Manchester
Manchester  is a city and metropolitan borough in Greater Manchester, England, with a population of 530,300 as of 2015.[5] It lies within the United Kingdom's second-most populous urban area, with a population of 2.55 million.[6] Manchester is fringed by the Cheshire Plain to the south, the Pennines to the north and east and an arc of towns with which it forms a continuous conurbation. The local authority is Manchester City Council.
Manchester is the third-most visited city in the UK, after London and Edinburgh.[12] It is notable for its architecture, culture, musical exports, media links, scientific and engineering output, social impact, sports clubs and transport connections. Manchester Liverpool Road railway station was the world's first inter-city passenger railway station and in the city scientists first split the atom and developed the stored-program computer.
The Bridgewater Hall is a concert venue in Manchester city centre, England. It cost around £42 million to build and currently hosts over 250 performances a year.
The hall is home to The Hallé orchestra, and is the primary concert venue for the BBC Philharmonic Orchestra. The building sits on a bed of 280 springs, which help reduce external noise.
The venue is named after the Third Duke of Bridgewater who commissioned the eponymous Bridgewater Canal that crosses Manchester, although the hall is situated on a specially constructed arm of the Rochdale Canal.
Jobseeker Information
Jobseekers that we attract can include anyone from school leavers, graduates, people who have been made redundant and those who are just generally unemployed and looking to get back into work. They will be from the ages of 16-65.
Size of Stand
The stand itself is 2m x 1m and there is plenty of room behind and to the sides to put any pop-up banners you may want to use, power will be provided on the day, and there's plenty of space in front of the stand to talk too all the candidates on the day.
Number of staff needed
You can bring as many staff members as you want to man your stand. The majority of companies in the past have brought 2-3 people.
How we promote this event
Social media campaigns on Facebook and Twitter.
Press adverts in 19 local newspapers.
Local Job Centre Plus engagement.
Local Seetec and People Plus offices promoting.
Promoted through local colleges and universities.
Promoted to local job clubs.
Promoted by the Bridgewater Hall.
Any additional extras e.g. press releases, radio interviews, posters and flyers in libraries, councils etc.
Sectors/Industries that attend
Businesses that attend are from a variation of sectors. Sectors can include those from sales, retail, healthcare, engineering, manufacturing, apprenticeships, education, fostering, security, finance, training, and so on.
How to set up your stand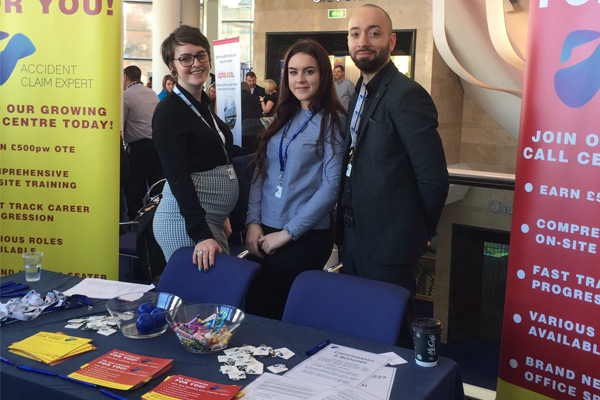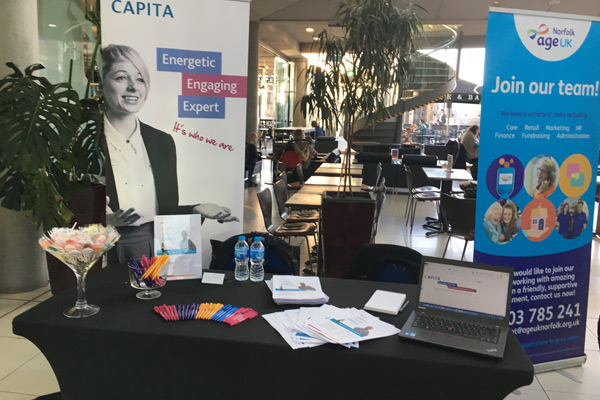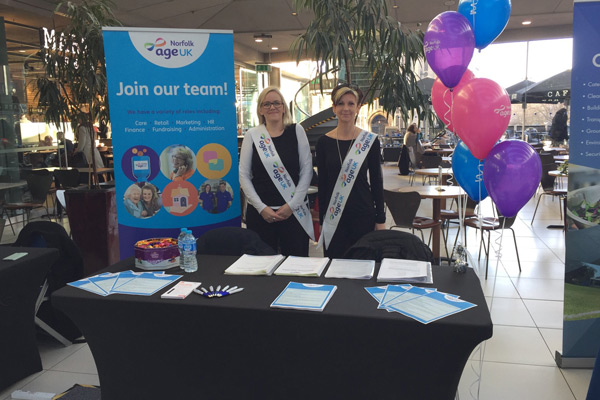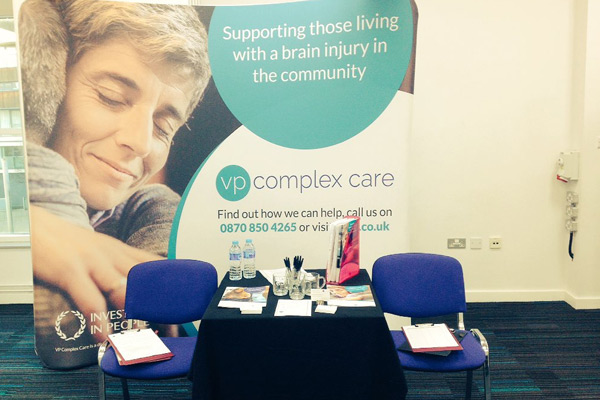 Testimonials from
previous Manchester customers
"Lots of candidates attended, meaning it was well advertised. Will be looking to book the next Manchester Jobs Fair. The staff members on the day were also very helpful." (Manchester, 25/01/2017) The Fed
"This opportunity has enabled us to link with many potential students as well as businesses. Very busy which is excellent." (Manchester, 25/01/2017) White Rose Beauty Colleges
"Good turnout throughout the day with very helpful staff, thank you!" (Manchester, 25/01/2017) Alpha LSG
"The Fair has been great. Lots of interested candidates and a great opportunity to network with other attending organisations. We would like to attend the Manchester Fair again. It's been great!" (Manchester, 25/01/2017) City Year UK
"Friendly staff and very helpful" (Manchester, 05/04/2017) Talk Talk PLC
"Very busy day!! Lots of interest, some really great candidates!" (Manchester, 05/04/2017) Connected to Talent
Previous Manchester Events
Manchester Jobs Fair - 25th January 2017

Manchester Jobs Fair - 14th July 2017

Manchester Jobs Fair - 20th October 2017 
Some previous clients of Manchester