About Milton Keynes
Milton Keynes locally abbreviated to MK, is a large town in the Borough of Milton Keynes, Buckinghamshire, of which it is the administrative centre. It was formally designated as a new town on 23 January 1967, with the design brief to become a "city" in scale. It is located about 45 miles (72 km) north-west of London.
DoubleTree by Hilton Milton Keynes with a friendly welcome and deliciously warm chocolate chip cookie. Our hotel and conference venue is built into Stadium MK, home of MK Dons FC and the 2015 Rugby World Cup. Stadium MK is also home to the multipurpose Arena MK, an indoor event space that accommodates up to 5,000 guests. Hold a wedding for 650 guests or conference for 1,000 delegates in the ballroom.
Pitch-facing event spaces with private balconies are ideal for groups of up to 80, and breakout areas serve 10 to 40 guests. We offer unique event spaces such as 360-degree covered concourses and 3,420 square meters of indoor arena space.
DoubleTree by Hilton Milton Keynes features an on-site MK1 Shopping & Leisure Park, and is just 4 miles from the centre:mk, one of the UK's largest shopping centres.
Jobseeker Information
Jobseekers that we attract can include anyone from school leavers, graduates, people who have been made redundant and those who are just generally unemployed and looking to get back into work. They will be from the ages of 16-65.
Size of Stand
The stand itself is 2m x 1m and there is plenty of room behind and to the sides to put any pop-up banners you may want to use, power will be provided on the day, and there's plenty of space in front of the stand to talk too all the candidates on the day.
Number of staff needed
You can bring as many staff members as you want to man your stand. The majority of companies in the past have brought 2-3 people.
How we promote this event
Social media campaigns on Facebook and Twitter.
Local Job Centre Plus engagement.
Local Seetec and People Plus offices promoting.
Promoted through local colleges and universities.
Promoted to local job clubs.
Any additional extras e.g. press releases, radio interviews, posters and flyers in libraries, councils etc.
Sectors/Industries that attend
Businesses that attend are from a variation of sectors. Sectors can include those from sales, retail, healthcare, engineering, manufacturing, apprenticeships, education, fostering, security, finance, training, and so on.
How to set up your stand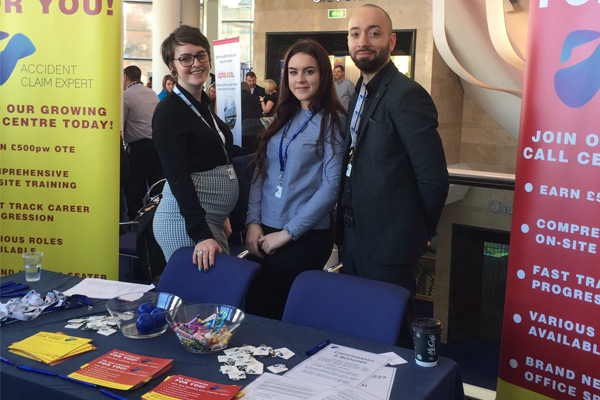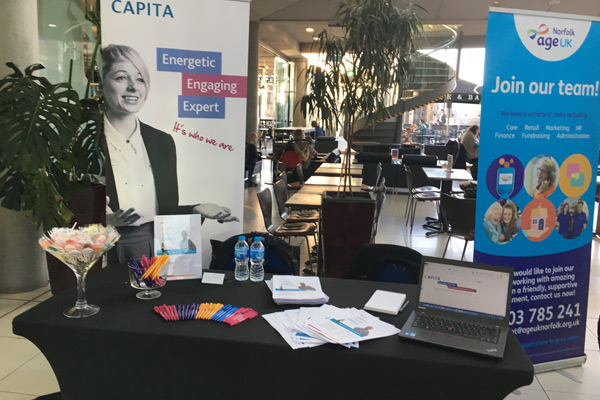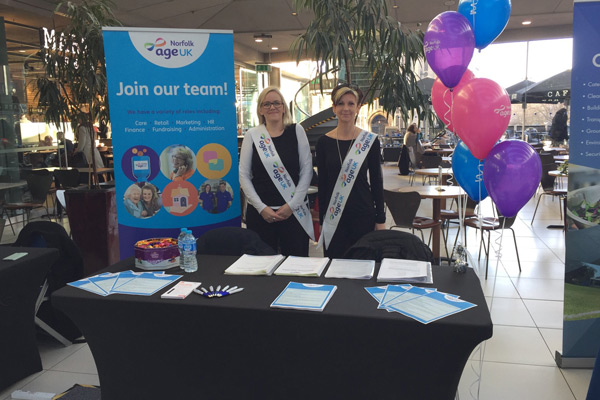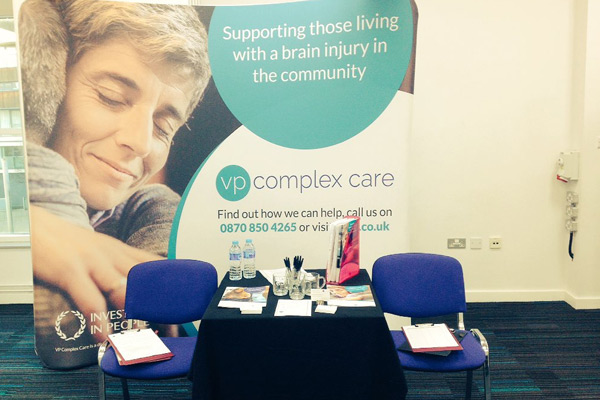 Testimonials from
previous Milton Keynes customers
"A good opportunity to meet people that wouldn't normally apply" - Santander (10/05/2017).
"Busy and well organised. We recruit all over the UK" - Provident Financial (10/05/2017).
"Great candidate pool, really positive for our demands at present" - Unico Recruitment (10/05/2017).
"We have used you 5 times now and have successfully employed at least 1 person from each fair!" - MK Surveys (10/05/2017).
"Very good footfall with some great leads generated." - Learn Direct (10/05/2017).
"This is one of the best ones we have attended, great candidates and busy as well" - Igus (10/05/2017).
Previous Milton Keynes Events
Milton Keynes Jobs Fair - 10th May 2017

Milton Keynes Jobs Fair - 18th August 2017