About Sheffield
Sheffield is a city and metropolitan borough in South Yorkshire, England. Historically part of the West Riding of Yorkshire, its name derives from the River Sheaf, which runs through the city. With some of its southern suburbs annexed from Derbyshire, the city has grown from its largely industrial roots to encompass a wider economic base. The population of the City of Sheffield is 575,400 (mid-2016 est.) and it is one of the eight largest regional English cities that make up the Core Cities Group Sheffield is the third largest English district by population. The metropolitan population of Sheffield is 1,569,000.
Sheffield City Hall is a Grade II* listed building in Sheffield, England which dominates Barker's Pool, one of Sheffield's central squares. It was built and is owned by Sheffield City Council but is now managed by the Sheffield City Trust, under a 99-year lease and is operated by Sheffield International Venues as a venue for concerts and other events in its various rooms.
Jobseeker Information
Jobseekers that we attract can include anyone from school leavers, graduates, people who have been made redundant and those who are just generally unemployed and looking to get back into work. They will be from the ages of 16-65.
Size of Stand
The stand itself is 2m x 1m and there is plenty of room behind and to the sides to put any pop-up banners you may want to use, power will be provided on the day, and there's plenty of space in front of the stand to talk too all the candidates on the day.
Number of staff needed
You can bring as many staff members as you want to man your stand. The majority of companies in the past have brought 2-3 people.
How we promote this event
Social media campaigns on Facebook and Twitter.
Local Job Centre Plus engagement.
Local Seetec and People Plus offices promoting.
Promoted through local colleges and universities.
Promoted to local job clubs.
Any additional extras e.g. press releases, radio interviews, posters and flyers in libraries, councils etc.
Sectors/Industries that attend
Businesses that attend are from a variation of sectors. Sectors can include those from sales, retail, healthcare, engineering, manufacturing, apprenticeships, education, fostering, security, finance, training, and so on.
How to set up your stand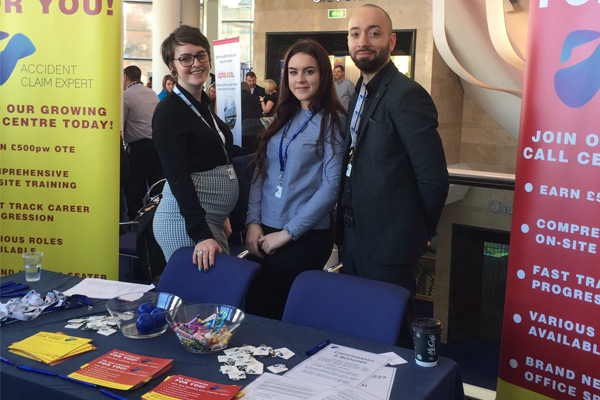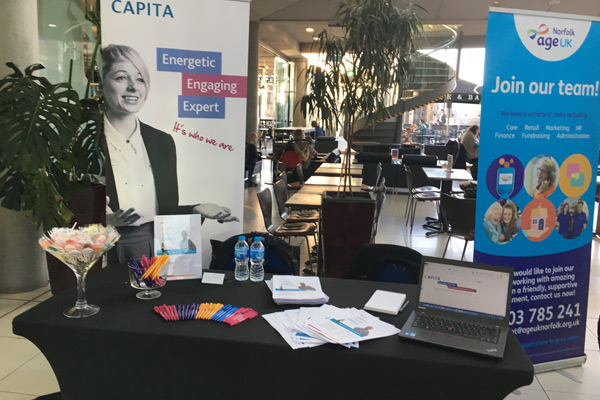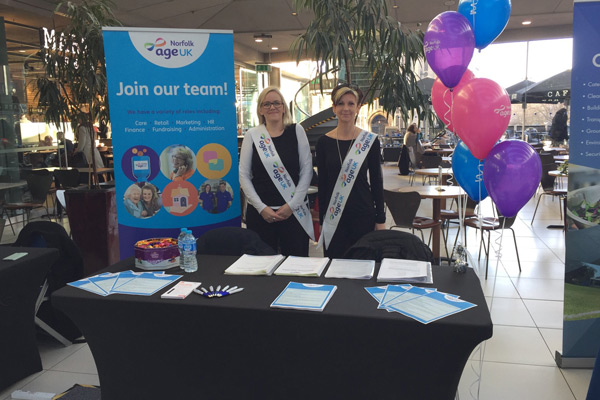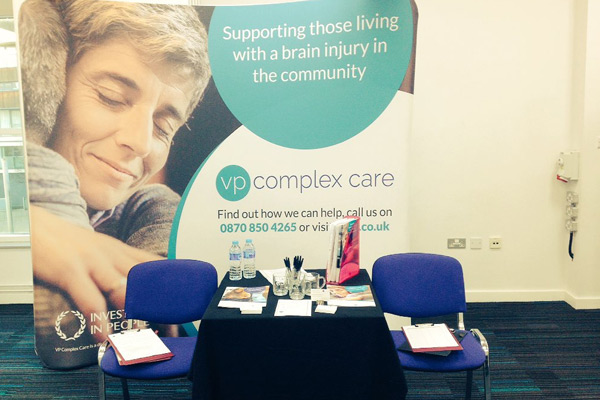 Testimonials from
previous Sheffield customers
"Lots of people attended, looking at a wide range of positions. It has been useful to engage with potential candidates." – Learning Unlimited, 17/02/2017.
"I thought it was really busy and it was good that everyone came to see us and speak to us about our roles. It was also a good venue with lots of space." – One to One Support Services, 17/02/2017.
"We got a lot of interested people and we are currently booked for several other Job Fairs." – Sense, 17/02/2017.
"Good venue, very busy and very well set-up. It was a good experience that got our name out there and live-in care more recognised." – Oxford Aunts, 17/02/2017.
"Great fair and staff location" – Virgin Media, 17/02/2017.
"Very successful day for recruiting HCA's, SW's and RGN's!" – Educare Staffing, 17/02/2017.
Previous Sheffield Events
Sheffield Jobs Fair  - 17th February 2017

Sheffield Jobs Fair - 28th June 2017

Sheffield Jobs Fair - 13th September 2017
Some previous clients of Sheffield